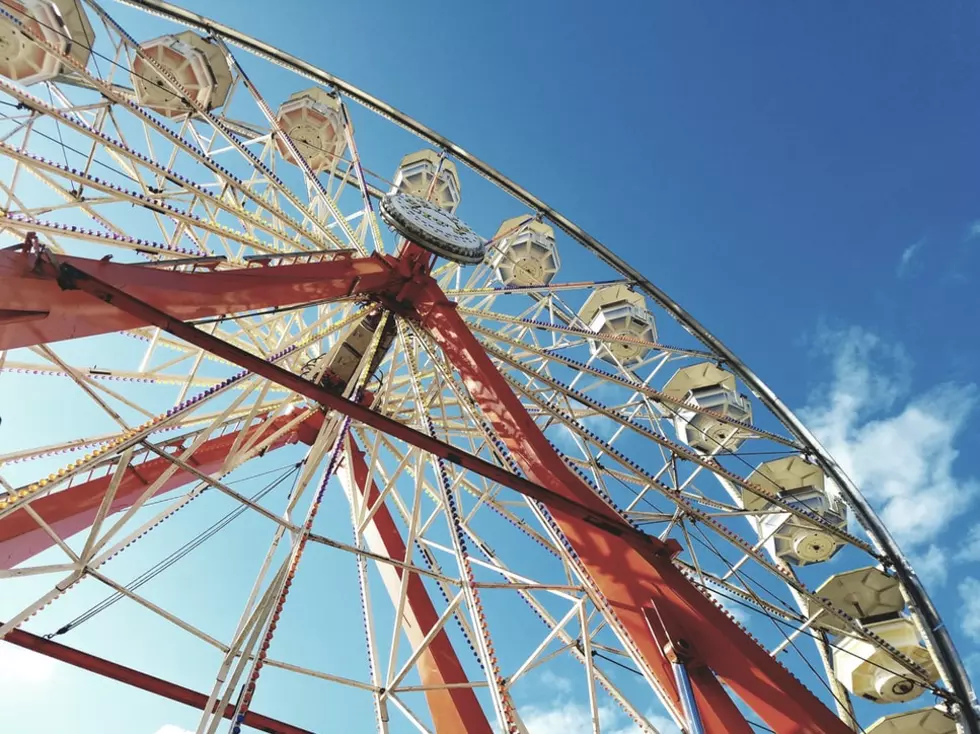 The Insider's Guide To The 2023 Windsor Fair
Reece W / Unsplash
We are deep in the middle of Maine fair season!  Even though a lot of the notable fairs are in the rearview, there are still a few big ones to come.
One of the biggest fair's in the state, the Windsor Fair, gets kicked off on Sunday.
How big is it?  By many accounts, it is the second largest fair in the state.  The only fair that is bigger is the Fryeburg Fair.
Of course, we wouldn't miss the fair!  We'll be set up inside the Main Gate all week long.  Our appearances are powered by Affordable Manufactured Homes of Maine and by Simple Storage of Maine.  Thanks to KC FCU we are going to be giving you a chance at a $500 VISA card!
Now, here's everything you need to know about this year's fair!
When Is The Windsor Fair?
The 2023 running of the fair starts on Sunday, August 27th and runs through Labor Day Monday (September 4th).
Will There Be Rides & Games At The Windsor Fair?
Yes!  Just like in years past, the 2023 Windsor Fair will feature dozens of rides for kids of all ages.  There will be lots of games, too.  The GIANT midway will be put on by Rockwell Amusements.
Food At The Windsor Fair
There'll be a variety of vendors serving up typical fair foods like fresh cut fries, chicken tenders, blooming onions, cotton candy, deep fried Oreos, candy apples, and doughboys.  Of course, there also be more specialty food vendors serving everything from Thai food, to tacos, to smoked turkey legs.
Live Music
There will be basically non-stop music throughout the fair.  Some of the bands playing throughout each day include Sharon Hood & Dixon Road, Working Class, Steve & The Good Olde Boys, Denny Breau, The Blenders, Just Like We Practiced, The Salty Dogs, Laura Hudson Project, and more.
Night acts (at the grandstand) include 12/OC on Friday, September 1st and Motor Booty Affair on Saturday, September 2nd.
Other Nighttime Shows & Entertainment
There will be demolition derbies on Sunday, Augusta 27th and Thursday, August 31st.  There will also be truck and tractor pulls on Monday, Tuesday, and Wednesday.  And, the big RaveX Motocross Show will be on Sunday, September 3rd.
Get all the details about the Windsor Fair HERE
Summer In Maine
We have put together a list of some of the best things you can do in the summertime in Maine. What else needs to be on our list? Let us know by sending us a message through our app.