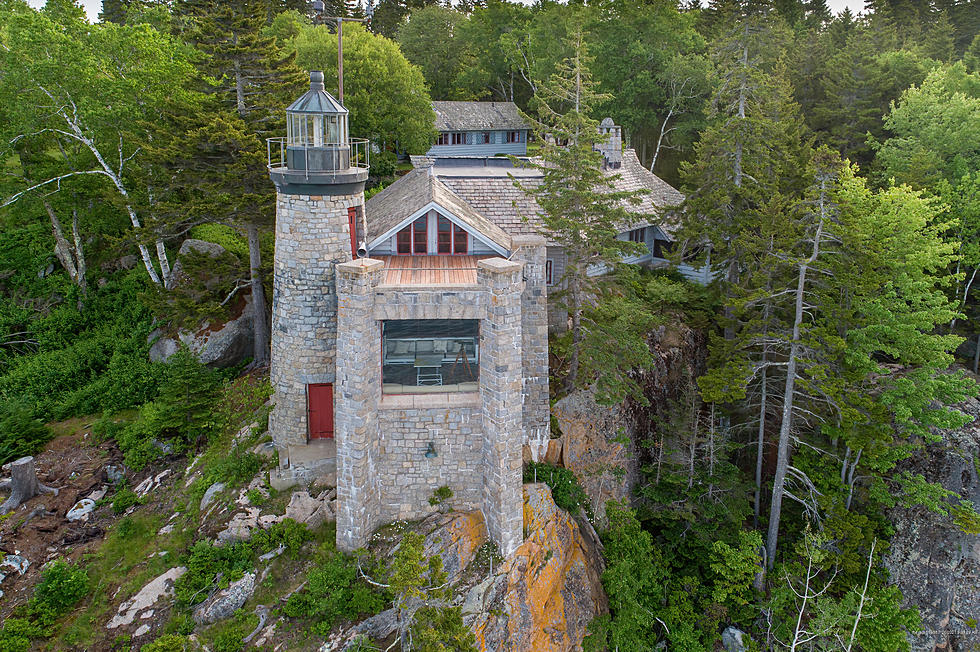 Maine House for Sale Is Like a Magical Rustic Castle Overlooking the Water
Jill Knowles, The Christopher Group
Many of us refer to our homes as our castles but how many are actual castles?
There are castles aplenty in England, Wales, Germany, Ireland, and France but did you know Maine has a beautiful castle that has been held by one family for over a hundred years in Maine?
It's now for sale at 158 High Head Dr, Brooklin, ME 04616. It is listed by Jill Knowles of the Christopher Group.
LakeHouse/Castle/Cottage
Whatever your needs, this castle/lake house/cottage/rustic dream home has it all.  The tower part of the castle was built from granite back in 1937 and it comes with 30 acres of land.
According to the listing, the property has not only a castle tower, but a six-car garage, a 3,700 square foot main house six-bedroom home, and a beautiful little cottage.
Whatever your needs, this place can meet them
Want to feel isolated?  This place has it, yet it is within walking distance to a local pub.  If you are in need of a boat dock, there's one and you can be within walking distance to Eggemoggin Reach if you wish to take a swim.
Built as a seasonal home, it can be retrofitted to become a full-time residence.  One look at the views from this property and I don't think I would ever want to leave.
It's seriously a rustic dream complete with a grand tower that makes you feel like the king of the world.
And if you need a ballroom with a balcony for a band to perform, this place has it.  Wow, I hope I hit the lottery, this place would be perfect for me and my family.  I might even take up sailing as a hobby.  I can dream.
Maine House for Sale Is Like a Magical Rustic Castle Overlooking the Water
This house for sale in Brooklin, Maine, is located at 158 High Head Dr, Brooklin, ME 04616. The home is listed by Jill Knowles of The Christopher Group.
Check the listing here.
and speaking of gorgeous homes look at the 25 most expensive homes for sale in Maine
The 25 Most Expensive Homes For Sale in Maine as of June 2021
These are the 25 most expensive homes in Maine that we found through a search on Zillow.com as of June 23, 2021.
Eastern Maine Property For Sale Perfect For When You're Sick of Other Humans