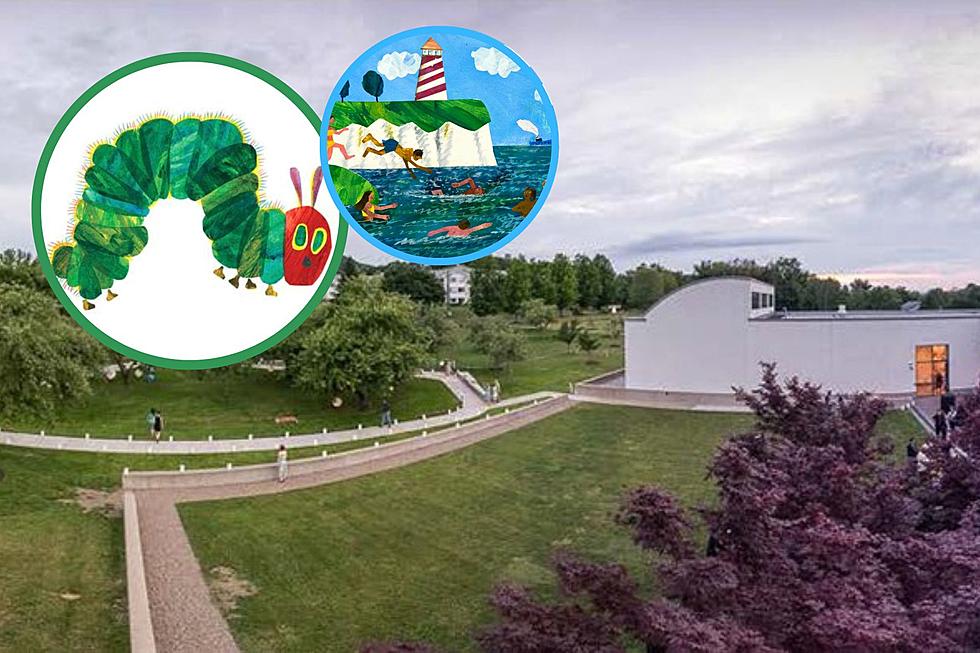 Feel Like a Child Again at This Colorful Massachusetts Museum That Your Kids Will Love, Too
Carle Museum/The Eric Carle Museum of Picture Book Art via FB
Maybe you've heard of him, even if you don't recognize the pictures from his children's books filled with bold, bright, colorful illustrations and childlike innocence. Does the The Very Hungry Caterpillar ring a bell?  Didn't most of us grow up with it lulling us to sleep at night as our parents read?
Welcome to the The Eric Carle Museum of Picture Book Art.  It's a sprawling interactive museum and campus known as an international champion for picture books, where the curators collect, preserve, and exhibit original illustrations from books we all loved as children that still inspire kids today.
It has film screenings, an art studio, comedy shows, auctions, celebrations, and changing exhibitions where adults can play.  You can even get married here.  Of course it's fantastic for children as well, and even has children's yoga, dance events, and story time.
According to the Carle Museum website, this museum was founded by Eric (who passed away last year) and his late wife Barbara, to celebrate and encourage us to read and create art, no matter our age.  It's all about fostering passion for children's literature, where so many stories impact us as adults.  The illustrations alone are artistic visions that can inspire us as adults.
Eric Carle was born in 1929 and was one of the best known illustrators of our time, creating more than 70 picture books filled with engaging stories that appeal to kids and adults.  In 2002, The Eric Carle Museum of Picture Book Art in Amherst, Massachusetts, was founded.
Click here to plan your visit and learn about all of the children and adult events and fun.  There are also online events here.
15 Wacky New England Animal Stories from 2023
See the Best Hip-Hop Projects of 2023 So Far