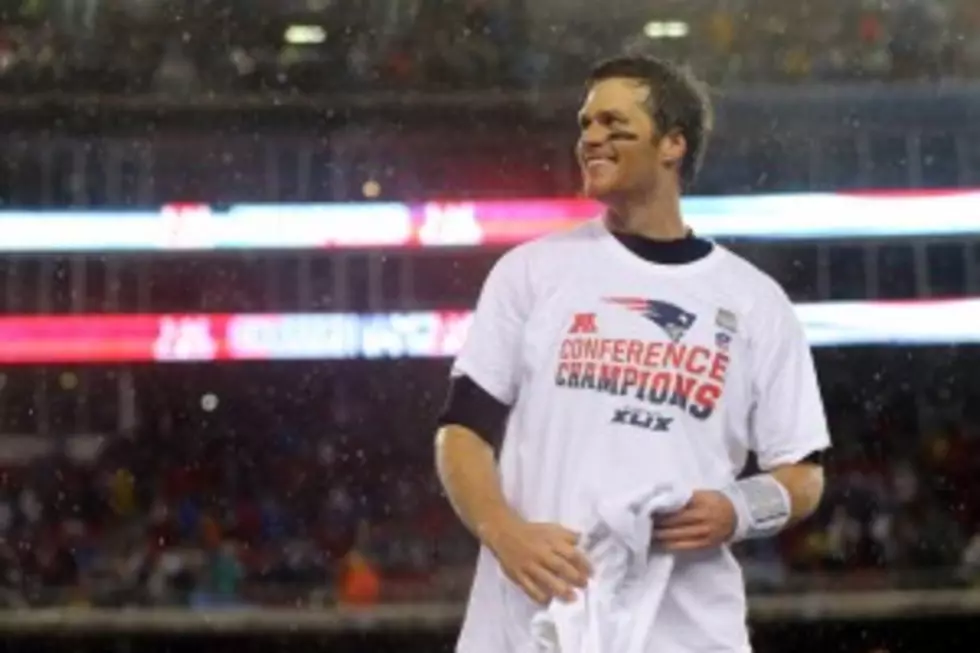 Tom Brady Suspended for 'Deflategate' + Patriots Fined!
Elsa, Getty Images
The hammer came down on Tom Brady today, May 11, 2015 in his punishment regarding his involvement in 'Deflategate'.
Tom Brady has been suspended without pay for the first four games of the 2015-2016 NFL season.
Brady will be allowed to participate in training camp and off season activities according to the NFL.
Brady isn't the only disciplined party, the New England Patriots will be fined, 1 million dollars and lose their 1st round pick in the 2016 draft and their pick in the 4th round in 2017.