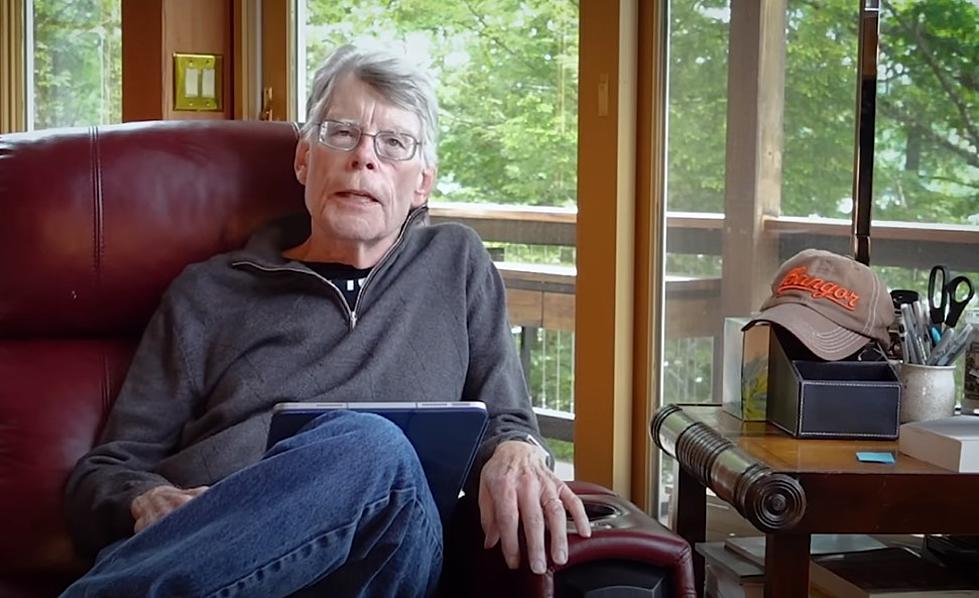 Watch Stephen King Read from His New Book 'Holly'
Simon & Schuster Books YouTube
The most famous person from Maine is back with a scary new book, and he would like to read some of it to you.
Stephen King is the author of more than 70 books, all of them worldwide bestsellers, and many as we all know, have been turned into successful and entertaining films and television shows.
In this video, Stephen King reads from his latest novel "Holly" You might also notice in the clip, sitting to his left, is a baseball hat that says "Bangor" on the front!
Here is how Simon & Schuster describes the book:
When Penny Dahl calls the Finders Keepers detective agency hoping for help locating her missing daughter, Holly is reluctant to accept the case. Her partner, Pete, has Covid. Her (very complicated) mother has just died. And Holly is meant to be on leave. But something in Penny Dahl's desperate voice makes it impossible for Holly to turn her down.

Mere blocks from where Bonnie Dahl disappeared live Professors Rodney and Emily Harris. They are the picture of bourgeois respectability: married octogenarians, devoted to each other, and semi-retired lifelong academics. But they are harboring an unholy secret in the basement of their well-kept, book-lined home, one that may be related to Bonnie's disappearance. And it will prove nearly impossible to discover what they are up to: they are savvy, they are patient, and they are ruthless.

Holly must summon all her formidable talents to outthink and outmaneuver the shockingly twisted professors in this chilling new masterwork from Stephen King.
The novel will be released on Tuesday, September 5. You can pre-order it here.
To give you an idea of the depth of his work, one woman went through the painstaking ordeal of ranking all of his books in tiers, which is no easy feat!
People Posing In Front Of Stephen King's House
On any given day, you can see lots of people heading to West Broadway in Bangor, to get a glimpse at the home of the legendary author.