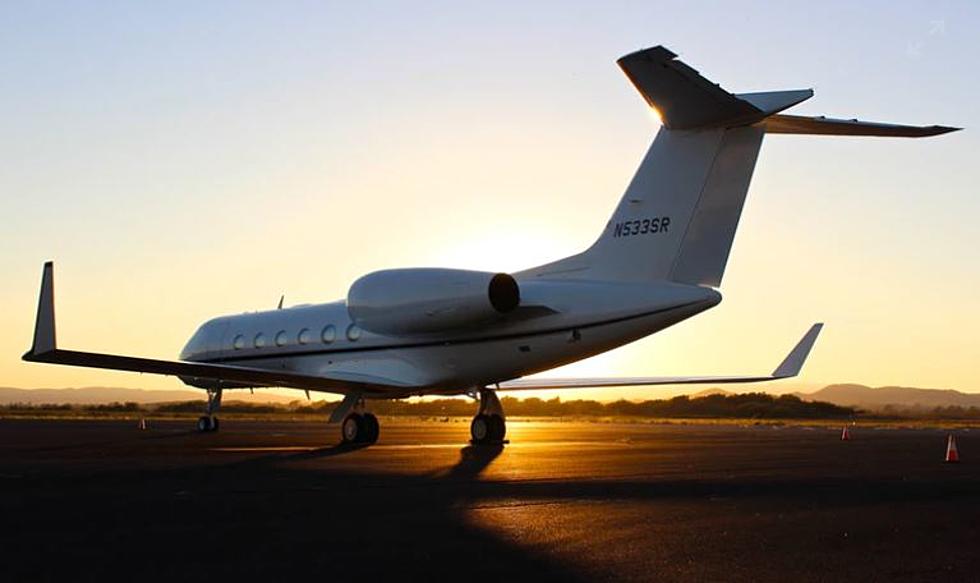 What's The Deal With All The Jets Flying Into Augusta?
Chris Leipelt / Unsplash
For those who do not know, our radio station studios are hidden in the back of a shopping plaza that lies almost directly below the approach path to Augusta's airport.  Assuming the cloud cover isn't too low, I can often look out my office window and see the planes landing or taking off from our local airport.
Augusta State Airport, or KAUG to pilots, is a modest airport that is home to a great small airline named Cape Air, Maine Instrument Flight (which operates a plane maintenance business, aircraft sales business, a flight school, and a charter service), and several private recreational pilots.
We do occasionally see (hear?) visits from private jets.  Mostly corporate executives visiting properties their companies own.  But, those visits are rare.
Over the last few days, however, there has been a nearly non-stop line of jets coming and going.
So, what's the deal?
According to FlightAware's Live Flight Tracker website, most of the prop (propeller driven planes) were Cape Air flights.  Most of the jets appear to be charter flights.  If you are an aviation nerd, by-the-way, Live Flight Tracker is very cool.  It lets you see, in real time, where thousands of private and commercial flights are across the country.
Someone once told me that it is "camp week".  Basically, it is the week when all of the wealthy people from Massachusetts, New York, New Jersey, Connecticut, etc use their private jets to fly their kids to summer camp in Maine.  Is this accurate?  I do trust the source it came from, but have never heard anyone else say it.
So, if it isn't accurate, what is the reason?
Honestly, I'm just curious.  Let us know.  Message us through our app or on Facebook.
9 Fun & Cheap Activities To Keep Your Family Busy This Summer
2021 Maine 4th of July Fireworks Displays
Here is a list of upcoming Independence Day fireworks displays in Central Maine and beyond. This list will be updated as more information becomes available. If you have a fireworks display you would like added, feel free to email
cooper.fox@townsquaremedia.com