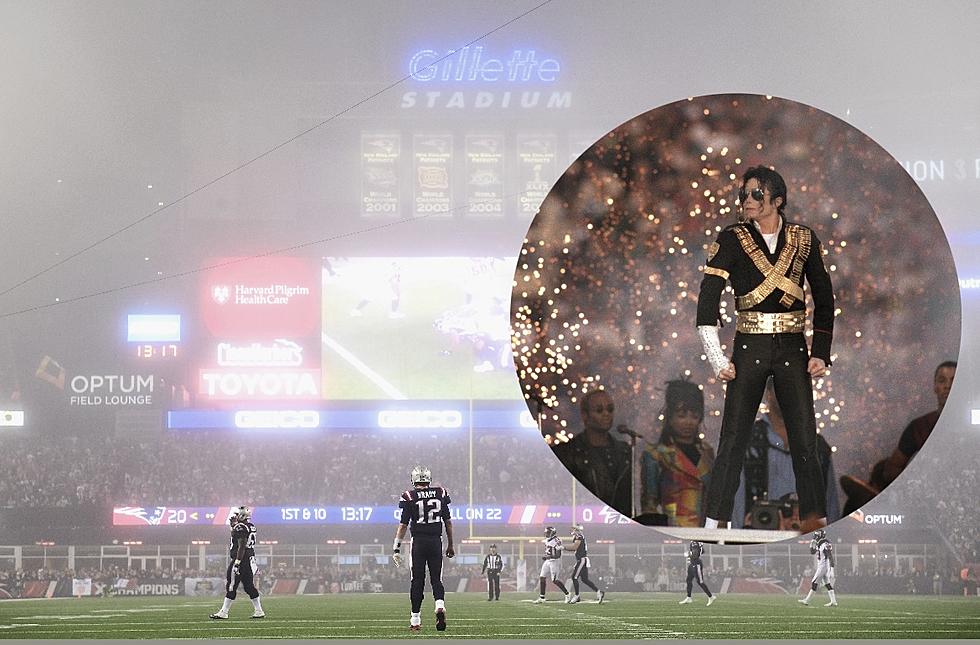 Why New England Can Thank Michael Jackson for Tom Brady and Gillette Stadium
Photo Credits: Getty Images
The Patriots recently unveiled some massive renovations at Gillette Stadium for 2023 – the highlight being the biggest video wall in North America.
One could argue there should be two statues outside Gillette Stadium: one of Tom Brady, the Hall of Fame quarterback who won six Super Bowls in New England, and one of Michael Jackson, whose eccentricities and tour demands made it all possible.
Really. Whether you're headed in to see Brady honored at the team's season opener or to a concert (which you'll hopefully remember, unlike some confused Taylor Swift fans), put on a sequined glove and tip your fedora to the King of Pop and his four brothers.
It all goes back to 1984, when The Jacksons were planning their "Victory Tour." Patriots' owner Billy Sullivan's son, Chuck, tried to book The Jacksons at Gillette Stadium's precursor, Sullivan Stadium. When he heard the tour's promoter hadn't worked out and bailed, Sullivan saw an opportunity.
Before long, he was on board, not only as the liaison between the Jacksons and Foxboro, but as the tour's official promoter and backer. This didn't come cheap, so, he put Sullivan Stadium up as collateral, as detailed in David Harris' 1986 book The League: The Rise and Decline of the NFL.
That's when Chuck ran into trouble. Things got bad when he had a hard time convincing other NFL owners to book Michael and his brothers. They got worse – catastrophic – when even Foxboro denied a permit to hold a concert.
That's right, the Patriots' owners were banned from booking their own concert tour at their own stadium. Not a good sign, but a sign of things to come.
Such as difficulty providing affordable tickets. Or transporting The Jacksons' equipment at a reasonable cost. Or the fact that the stage setup took up so much room in the stadiums that many seats had to be taken off the market.
And so, despite making the Super Bowl for the 1985 season, Chuck and Billy Sullivan were forced to sell their stadium and the Patriots. After two other owners, Robert Kraft came along. And after a near-move to Hartford, Connecticut, ground was finally broken for the Patriots' current home.
While Sullivan Field no longer stands, it's truly amazing to look back at the legendary concerts that took place in the then-sleepy town of Foxboro…
21 Bands That Played Foxboro's Sullivan Stadium in the 70s & 80s
Long before Gillette - and before it was known as "Foxboro Stadium" - Sullivan Stadium hosted many legendary concerts. With some help from Setlist.fm, here are some iconic acts that played in Foxboro long before Tom Brady.
Here's Who's Performing at Gillette Stadium in 2023