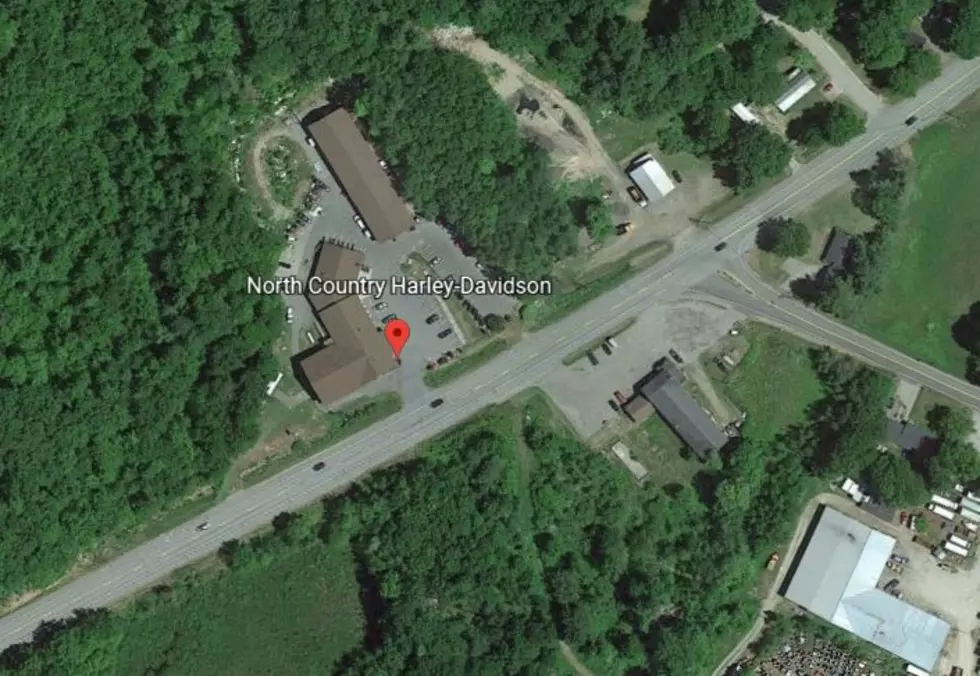 Driver Identified in Deadly Route 3 Crash Friday Morning in Augusta, Maine
route 3, google earth
According to the Kennebec Journal, a car crash involving a small pickup truck and another car happened on Friday morning at about 9:50 near Augusta's North Country Harley Davidson shop on Route 3 in Augusta.
Police tell the KJ that it appears as though one of the vehicles, travelling opposite directions, crossed over the center-line and collided with the other.
The Kennebec Journal reports that the driver of the small pickup truck, 31-year-old Stephen Moore of Augusta, was pronounced dead at the scene, and two occupants from the other vehicle were taken to the hospital with injuries.
We will continue to provide more updates to this story as the information is made available to us.
**ORIGINAL STORY FOLLOWS**
According to the Augusta Police Department and listener accounts, a crash has shut down a section of Route 3 in Augusta near the area of North Country Harley Davidson due to a motor vehicle crash.
Motorists are asked to avoid the area and seek alternate routes at this time.
Currently, we have no additional information as to how many vehicles or people were involved in the Friday morning crash, though we've been asked to pass along word of the road closure.
As more information regarding the incident becomes available to us, we will update this article accordingly. As always, we hope for the best for all those involved and thank our first responders for getting on scene as quickly as they have.
Augusta Fire Chief, Dave Groder, told our station that they can't currently give particulars, but the road would temporarily remain closed for reconstruction of the crash.
Google Maps Pics Show Us How Much Augusta Has Changed In The Last Two Decades
These photos show how Augusta has changed in the last two decades. Do you remember shopping, doing business, eating, or drinking at some of these now gone businesses?
Please note that some of these address may have changed.
7 Augusta Storefronts Available For Sale Or Lease
In the years leading up to the pandemic, Augusta was seeing a massive revitalization. It seemed like every few weeks, we were hearing about a new restaurant, store, or other business. That process did continue, at a slower pace, during the pandemic. Now that things are getting back to normal, we want to know what you'd like to see in these spaces. Take a look and then message us through Facebook or our app.