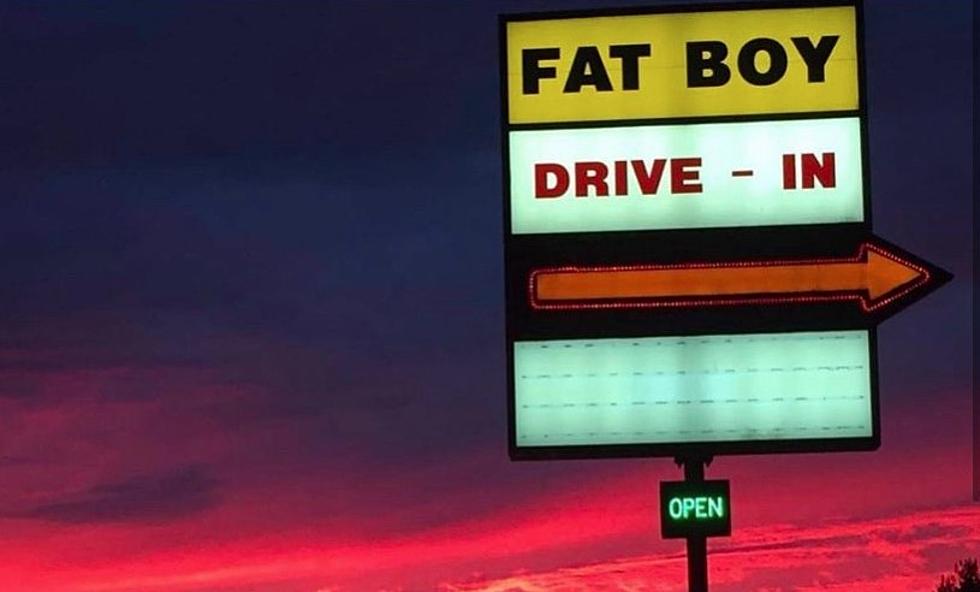 A Maine Fave: Fat Boy Drive-In Opens This Saturday In Brunswick
Fat Boy Drive-In via Facebook
After a few showers on Friday, the weather looks like it'll be pretty nice this weekend. Might be a great time for road trip up Route 1 to Brunswick for some lunch.
Yes eating primarily at home has likely been healthier for us and saved us some money too, but I'm thinking lots of us are ready for a well deserved splurge.
This weekend you can pile into the car with the fam and head to the legendary Fat Boy Drive-In on 111 Bath Road in Brunswick.
Generations of Maine families have enjoyed  nostalgic visits at this classic car hop bringing fast food right to the car window since the 50s.
It's always a sure sign that spring is here for good when we learn that Fat Boy is open for the season.
Recently it was announced that the iconic Maine dining landmark would continue with new owners.
Here's the really BIG news lots of Mainers will be very excited to hear. According to the Fat Boy Drive In Facebook page, they will reopen for this season on Saturday May 16.
Maybe you should call some friends and make a plan to meet, hang out and chow down at a place that has always been socially distancing. They've been doing it for decades, long before we had a name for it.
For those of you reading this that know that my family and I are vegan, you might be wondering why I would do a write up like this.  The answer is, I realize that there are tons of Maine folks who would want to know about this. We don't judge others based on what they eat. We try hard not be preachy about it. We do us. You do you.
And who knows? Maybe our friends at Fat Boy would consider adding plant-based cheese burgers to the menu someday like some other fast food restaurants have started doing.
Oh yeah. Here's one more new thing to note. Fat Boy will be accepting card payments.
10 Maine and New Hampshire Spots You Have to Visit