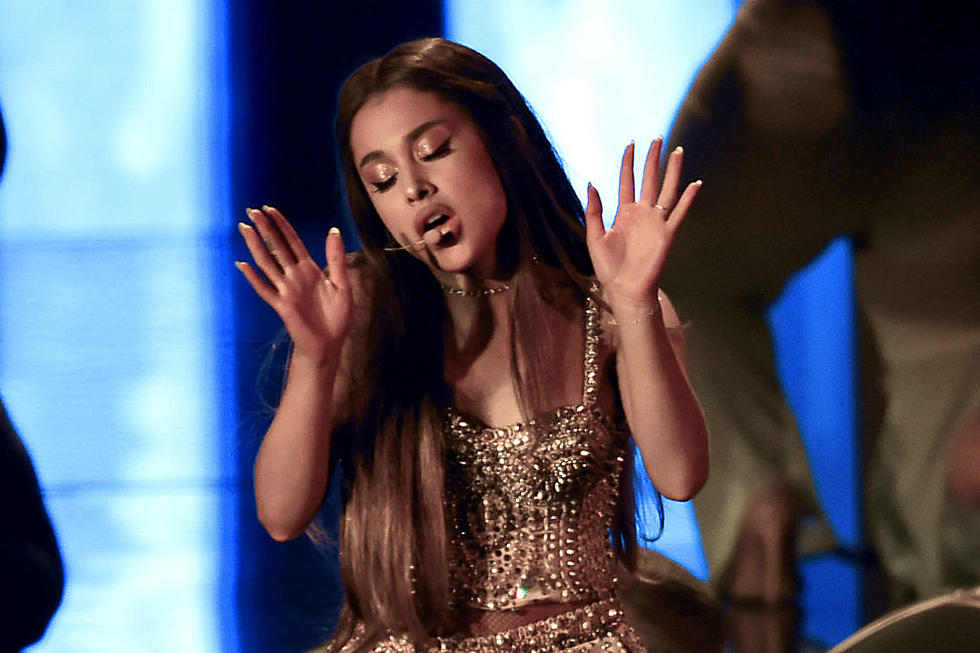 Ariana Grande Fans Discovered Secret 'Breathin' Message by Playing Song in Reverse
Theo Wargo, Getty Images
The FBI might consider Ariana Grande fans as a source of new recruitment — Arianators have uncovered a secret message in "breathin," the fan-favorite track off of Grande's latest LP Sweetener.
The song, which speaks to Grande's anxiety and panic, includes the lyrics "Feel my blood runnin', swear the sky's fallin' / How do I know if this s---'s fabricated? / Time goes by and I can't control my mind / Don't know what else to try, but you tell me every time."
But, fans have since picked up on the fact that if you play the song's beginning in reverse, you get a secret message by a deep voice that says: "Tonight's your special night, do something magical."
More, expert Ari-sleuths seem to have deduced that it's the speech of Ari's grandfather, who died in 2014.
And since the discovery, fans have been absolutely incredulous that Ari could have snuck something so beautiful into a song that's so starkly personal.
"Now this, this song is the most special song to me ever from ariana. i'm sobbing," one Twitter follower noted, while another said "oh my god grandpa grande possibly being in breathin, a song about ariana's anxiety and panic attacks and pain, just makes me so insanely happy."
Listen to the full version of the track below, pair it with the snippet above and tell us if you think the theory checks out!
Ariana Grande + Pete Davidson Were All Over Each Other at the VMAs (PHOTOS)