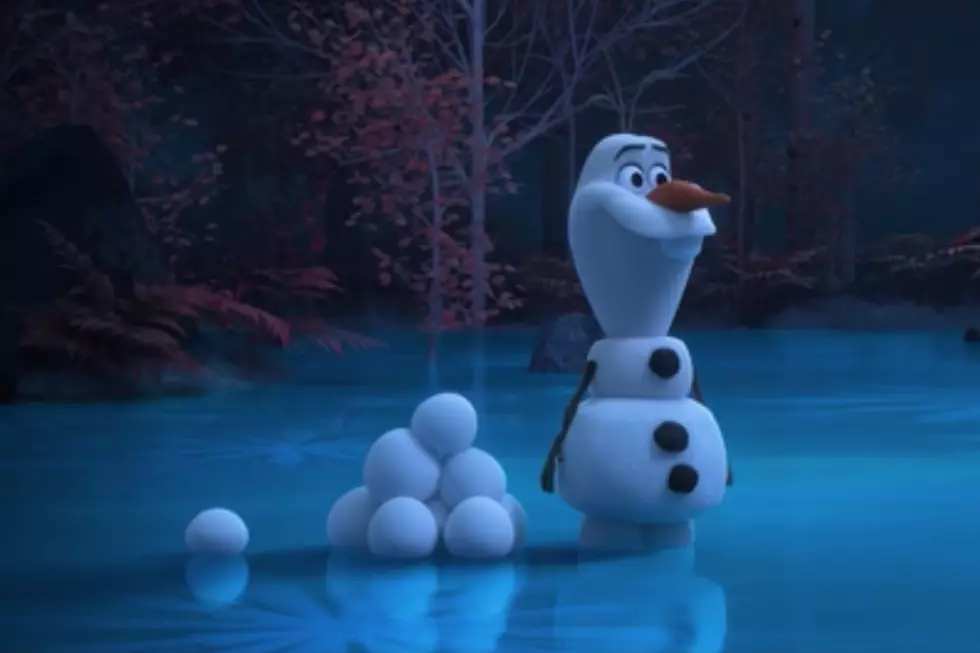 'Frozen's Olaf Is Getting His Own Series of Shorts, Made at Home
DIsney
If you have small children at home you don't need me to tell you that Frozen II is now available on Disney+. If you have small children at home, you already know. If you have small children at home, you've already watched it five times. (50 times?) I got so desperate for a break from Arendelle over the weekend that when my kids begged to watch Frozen II yet again, I talked them into watching Cars 3 instead. That's where my head's at right now.
When I tweeted about this situation, none other than the voice of Olaf himself, Josh Gad, popped up in my mentions to tease me on Twitter. That was funny. This is straight-up trolling, as today Disney unveiled the first "At Home With Olaf" short. This new series of Frozen shorts — yes, there are more coming — are made entirely under coronavirus quarantine. The first film, "Fun With Snow," was animated by Hyrum Osmond and voiced, from his home, by Gad himself.
It's a very cute (and mercifully short) clip. Watch it right here:
Disney Animation's official Facebook page says to come back tomorrow (Tuesday) for another "At Home With Olaf" short, so we'll see how many more of these we get — and how many times my daughters demand to watch this before I go stark raving mad. Over/under is 15 times. Place your bets now!
Stay strong, parents. You've got this. You're doing great! This is not easy. But I promise: You can make it through Frozen II again. The songs are actually quite good.
Gallery — The Best Shorts to Watch Right Now on Disney+: