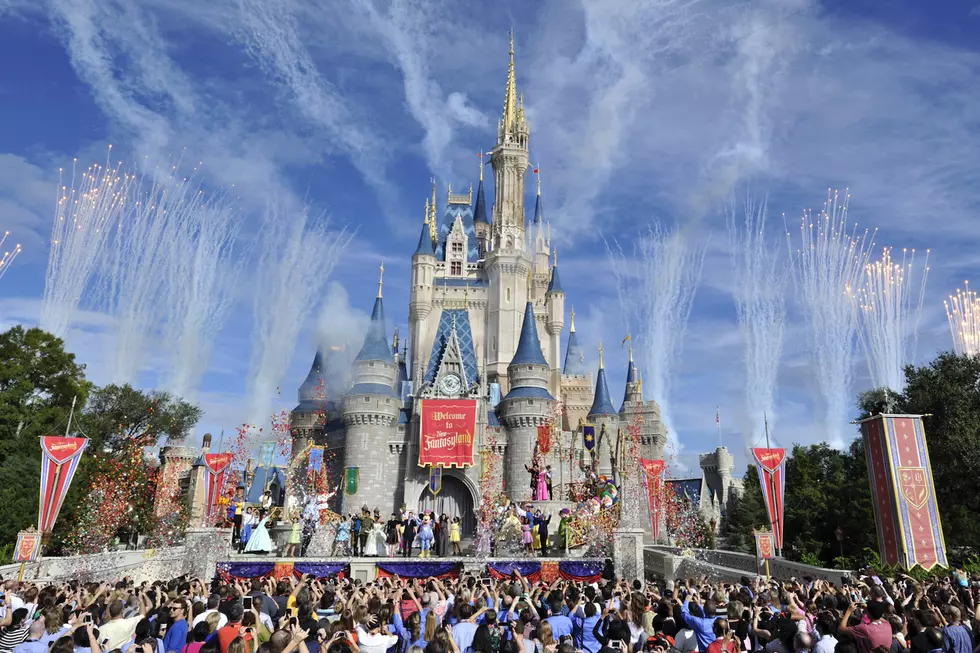 Bear on the Loose at Disney World Prompts Ride Closures
Getty Images
Fans come to Walt Disney World to ride unique attractions, enjoy good food, spend time with their families, and to take pictures with iconic Disney characters like Mickey Mouse, Goofy, and Winnie the Pooh.
Getting a picture of an actual, living bear? That's another story.
The fun for thousands of tourists and visitors at Disney World's Magic Kingdom was temporarily disrupted today when a black bear was spotted in the theme park. In response, Disney temporarily closed areas of the park in order to protect guests and the bear.
READ MORE: Disney Is Finally Making a Tangled Ride
The Florida Fish and Wildlife Conservation Commission gave a statement on the situation to Fox 35 Orlando:
The Florida Fish and Wildlife Conservation Commission (FWC) is aware of a black bear reported in a tree on Walt Disney World property at the Magic Kingdom. Biologists with the FWC's Bear Management Program, as well as FWC Law Enforcement officers, are on scene ... In most cases, it is best for bears to be given space and to move along on their own, but given this situation, staff are working on capturing and relocating the bear.
By 2:30, the Commission reported that a "adult, female black bear" had been "safely captured." During the unexpected situation, more than a dozen rides at Magic Kingdom were forced to be closed, including Haunted Mansion, the Jungle Cruise, Tom Sawyer Island, and — wait for it — the Country Bear Jamboree. It was not immediately clear how the bear wound up at the theme park, but given my knowledge of bears from Disney movies, I would assume it had something to do with someone leaving an oversized pot of honey out somewhere.
Amazing Theme Park Rides Based on Movies That Were Never Built