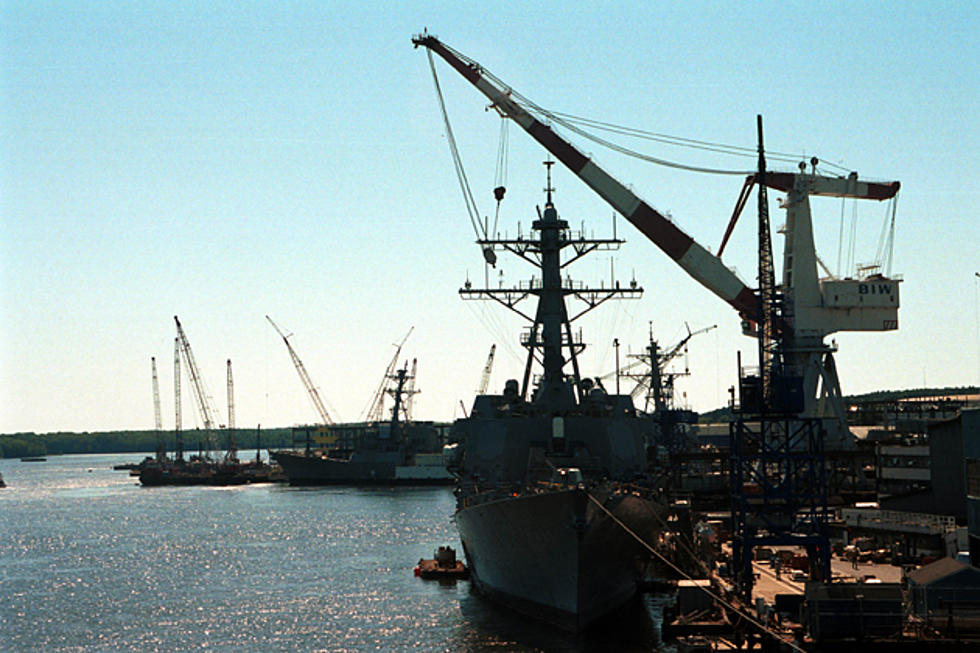 BIW Workers Nearing Strike Over Contract Negotiations
Darren McCollester, Getty Images
According to News Center Maine, employees and members of the S6 union will rally this morning over the delayed negotiations of their current contract.
On Monday, officials of the union indicated they were rejecting BIW's pitch to continue providing work to non-Maine subcontractors. BIW responded saying that they indeed want to give all of the work to their own employees but that they currently don't have the number of skilled employees needed to stay on schedule with their current projects.
Employees and Union officials argue that if they continue giving work to outside subcontractors that it could force more than 1,000 experienced local mechanics out of work and into early retirement.
According to News Center, the union has until Sunday to vote on the new contract. It's unlikely they will pass it as it stands now, and leaders have indicated they are ready to strike if necessary.
If and when the current contract proposal is voted down the strike would take effect on June, 22nd.
For months Bath Iron Works has been running radio ads accross Maine and beyond stating that they've needed to hire at least 1,000 new employees. Current tensions with providing work to subcontractors would indicate the company has not been able to hire the necessary number of new employees.
BIW is one of the country's oldest shipyards, located on the historic Kennebec River. They were founded in 1884 and since then have manufactured vessels for private orders, commercial and military. Most of their ships are ordered from the United States Navy.
Enter your number to get our free mobile app