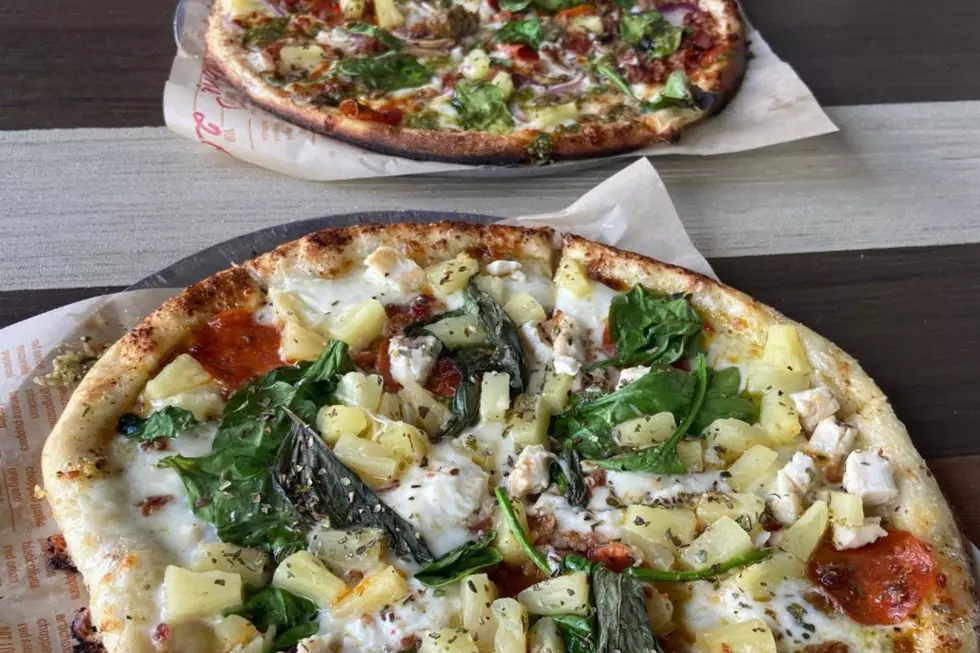 Make Way: This Pizza Place is Heading to Maine With Three Locations
Chantel
Imagine creating your own pizza. Well, not actually making it yourself, but deciding every topping that goes on your pizza. I guess you can create your pizza just about anywhere, however, one pizza chain allows you to put as much as you would like and not spend a lot of money while doing it.
If you have been to Blaze Pizza, then you know what I am talking about. If you have not been, that is probably because there are not many locations in New England. There is only 1 location in New Hampshire, 5 in Massachusetts, and 1 in Connecticut and Rhode Island. That's right, there are no locations in Maine or Vermont, but that is all about to change.
Recently, Blaze Pizza announced that they will be opening not 1 but 3 locations in Maine. According to WMTW Channel 8, Blaze Pizza is set to open in Portland, Westbrook, and Brunswick.
According to The Press Herald, Jeffrey Martin of Wildfire Restaurant Group in Falmouth and his wife, Kirsten Martin, will oversee business operations for the three new locations.
Unfortunately, the exact locations have yet to be determined but should be confirmed by the end of the year.
You may be wondering what is so special about Blaze Pizza. Well, let me explain. As I stated before, Blaze Pizza is a place where you can create your own pizza. They have a selection of pizzas but their specialty is made-to-order pizza.
When I say made-to-order, I mean it from the crust/dough (they even have gluten-free and vegan options all made fresh in-house) to the sauce (yes, you can even do more than one sauce) to toppings and of course final garnishes. So, you can keep your pizza simple or be like me and add so many toppings that you will need two hands to hold up one slice of pizza.
What's even better, is that it doesn't take a lot of money out of your wallet either. That's right, we are only talking about $12 per 5-slice 11-inch personal pizza and $21 for a large 8-slice 14-inch pizza.
Maine will be the second state in New England with the most Blaze Pizza locations. Unfortunately, there is no timeline for the openings beyond "the near future," according to The Press Herald.
You can take a peek at the menu here.
9 Maine Restaurants That Have Closed Since Being Featured on National Television Shows
Here's a list of nine Maine restaurants that sadly have closed down since being featured on national television shows. Hopefully the list doesn't continue to get larger.
Here Are 25 of The Best Places in Maine for Chicken Tenders
When you're having a craving for chicken tenders you don't want to upset your stomach, so I am here to help you feed that need with the best chicken tender spots in Maine!