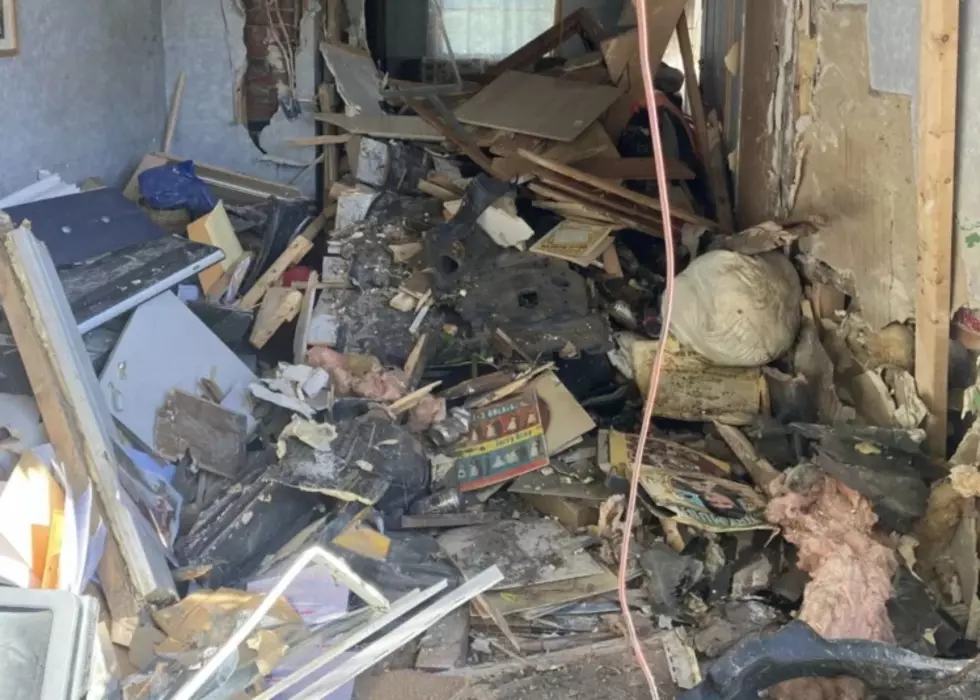 China, Maine Man Identified as Driver Who Crashed Through Winslow Home While Unconscious
Winslow Police Department 2
In an update to a story we brought you a day ago, the driver of a Subaru Forester that left the roadway and crashed through the side of a Winslow, Maine house has been identified.
Tuesday afternoon the Kennebec Journal released the information reporting that William Haiss, about 65 years old as indicated by Winslow Police Chief Leonard Macdaid, was the driver of the vehicle.
The Kennebec Journal reports the Haiss fell unconscious after suffering some kind of a medical event and then left the roadway uncontrolled in his Subaru before crashing through the first floor of a nearby home on China Road near North Pond Road.
The KJ is also reporting that though no one was in the home at the time of the accident, there were some pets in the house, but the pets remained uninjured. Haiss, who regained consciousness following the crash, was not seriously injured aside from some bumps and bruises.
It's still unclear what kind of medical event Mr Haiss suffered prior to the crash, but we wish him a speedy recovery from the incident.
5 of The Most Terrifying Ghost Towns in Maine That You Must Visit
ORIGINAL STORY FOLLOWS 
Following a crash on Monday afternoon, there is now a hole in the side of a Maine house where a wall used to be. Fortunately, no major injuries were reported following the incident.
According to the Kennebec Journal, a small white SUV was travelling on the China Road in Winslow when the driver suffered what is suspected to be some kind of medical event. Following the event, the vehicle left the roadway uncontrolled by the driver.
After leaving the roadway, the small SUV crashed into the side of a nearby home. The vehicle proceeded to go through the wall and into one of the home's rooms.
Responding officials say they were able to get to the driver and get him to the hospital for evaluation. It is also being reported that officials were unsure if anyone was in the home at the time of the crash, but that either way no injuries were being reported by anyone in or near the home.
The crash happened on the China Road in Winslow near the intersection of the North Pond Road.
This is a developing story and we will continue to keep it updated as more information becomes available.
This Insane Mega-Mansion is Right in Winslow Maine
This Winslow, Maine mansion at 100 Taylor Road is currently for sale. Take a peek inside this gorgeous Maine home. [Brokered by:
Bean Group
]
Decks for days! This Chelsea, Maine home is stacked.
You'll never run out of space to entertain in this gorgeous Central Maine home with hot tub, multiple decks and basement bar!