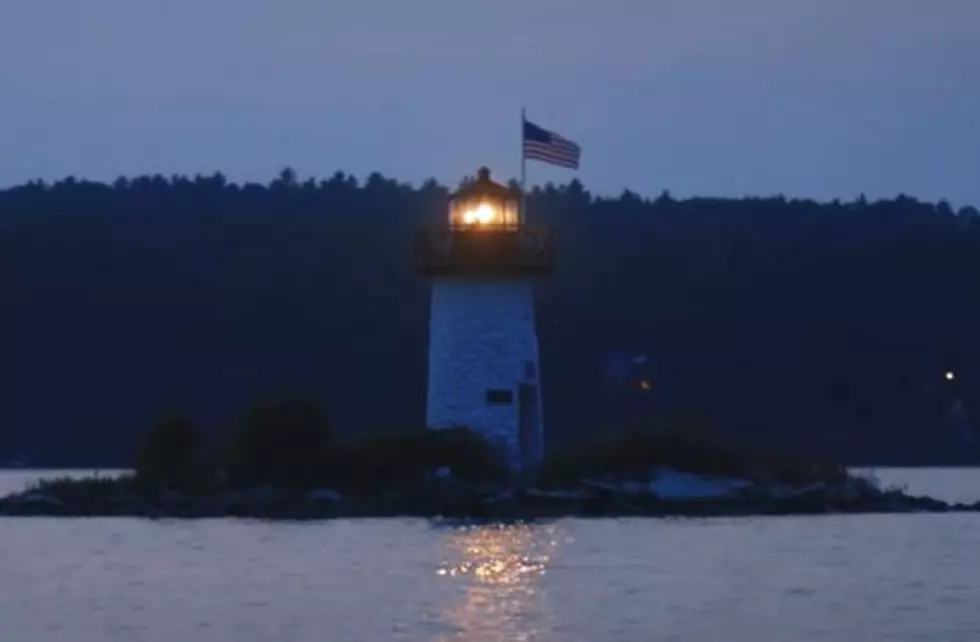 Did You Know There Is A Lighthouse "Hidden" In Central Maine?
Youtube
Maine's lighthouses are some of the state's most photographed features.  A quick search of Instagram brings up hundreds of photos of the Portland Head Light alone.  Of course, there are several dozen lighthouses positioned strategically along the state's coastline.
In addition to the Portland Head Light, there's the Pemaquid Point Lighthouse, Owl's Head Lighthouse, Rockland Breakwater Lighthouse, and West Quoddy Head Lighthouse, to name just a few.  In total, there are about 60 lighthouses in the state.
Central Maine is home to one lighthouse that is a little different, though.  This particular lighthouse is not located on Maine's coast.  This one of a kind lighthouse is located in the center of one of Central Maine's most popular lakes.
You'll find Ladies Delight Light in the middle of Lake Cobboseecontee.
According to Wikipedia, the lighthouse is located on a small island (actually, more like an outcropping of rocks) called Ladies Delight.  It was built in 1908 and, at the time, its sole purpose was to keep a small passenger boat from running aground in the area near the lighthouse.
The lighthouse was designed by a well known Boston marine architect named Frank Morse and it was built by the Cobbosseecontee Yacht Club.
The yacht club reportedly used two oxen in the construction process.  However, the barge they used to transport the oxen was so small that they needed to make two trips.  They brought one ox over and went back to shore for the second.  While they were getting the second ox, the first became bored and started to swim back to shore.  After a time, they were able to get both oxen on the island.
As of 2022, the lighthouse is completely automated.  Using a solar powered, high intensity, beacon it shines brightly every night of the year.
Check out this list of other Maine lighthouses
What are some cool hidden gems should we be talking about?  Let us know by sending a message to us through our app or on Facebook.
9 Majestic Maine Lakes
One of the things that attracts boaters, fishermen, nature lovers, and outdoor adventurers to the State of Maine are our majestic lakes and ponds. The state has close to 100 decent sized lakes and thousands of much smaller lakes and ponds. We have selected 9 of the most striking lakes for our list.