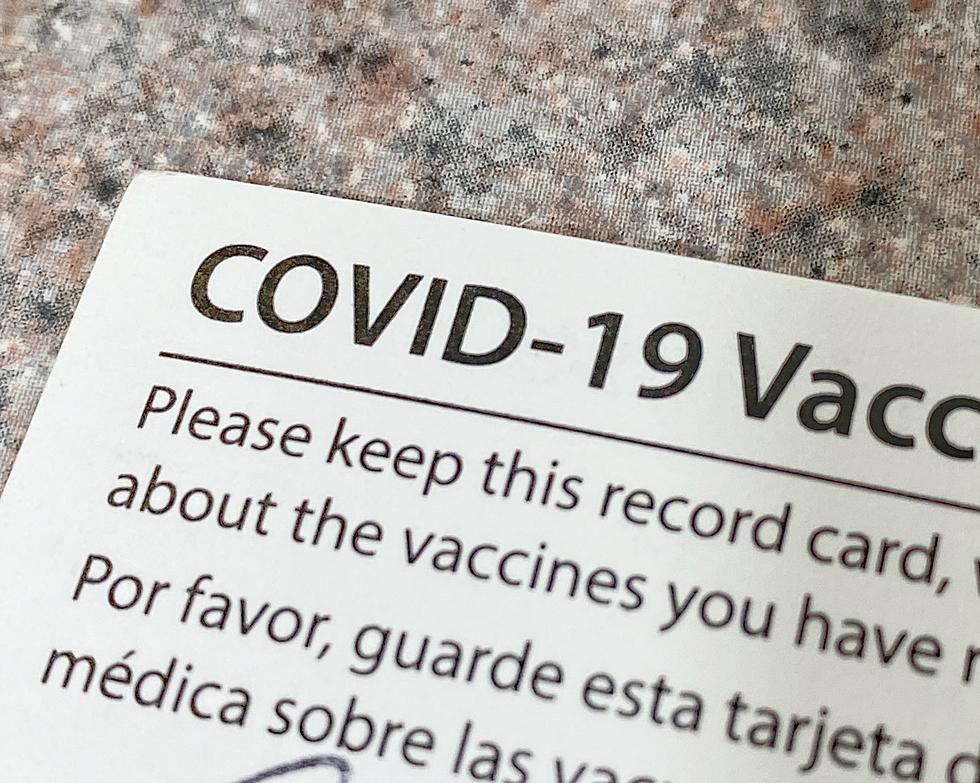 FBI Warning: Fake COVID ID Cards Are A No-No
COVID Card_Renee Nelson
Just like a fake passport, driver's license, or any official document like that, having, making, or selling fake ones can get you into trouble.  
The Federal Bureau of Investigation has issued a notice reminding Americans that if they decide they don't want the COVID-19 vaccine but feel the need to have that document or see the opportunity to create these for others…just don't. According to a public service announcement from the FBI, they are reminding people by misrepresenting themselves as vaccinated; they say you put yourself and others around you at risk for COVID-19. Oh, and the unauthorized use of an official government agency's seal is a crime that comes with punishment like fines, jail time, or both. 
The cards are official documents of when and the type of vaccine you received, and the FBI is reminding you that filling out is just not cool. 
The FBI also took this time to remind Americans that posting photos of their COVID-19 vaccination card is not a good idea. That information could be stolen for fraud. 
If you know someone who is selling fake COVID cards, you can reach out to report them; all the contact details are at the bottom of the FBI's public service announcement.     
What Are the Signature Drinks From Every State?
The 100 Best Places to Live on the East Coast
Do you have our free radio station app yet? If not, it's the perfect way to request a song, talk to the DJs, enter exclusive contests and to stay up to date with everything that's happening in and around Central Maine and the world. When you download it, make sure you turn on the push notifications so that we can send you exclusive content and local breaking news that you need to know about first. Just enter your mobile number below and we'll send a download link right to your mobile device. After that, you can download for free and immediately begin accessing all kinds of exclusive content tailored just for you. Give it a try and stay connected with us!