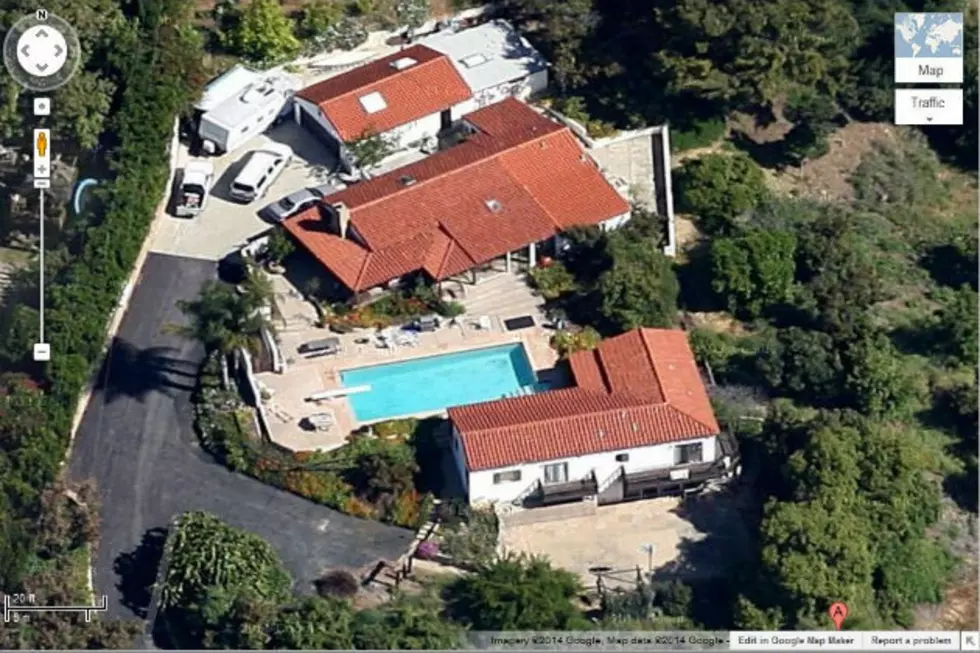 Greg Michaels: The Apartments And Houses Over My Lifetime [Photos]
1843 Chota Rd La Habra, California/Google Maps
My 'Throwback Thursday' story for today, all of the different places I've lived in my lifetime.
We'll start with my mother and Grandparents house at the time in La Habra, California back in 1972.
I only lived at this house for about three months. In the summer of 1972 Mom moved to Vancouver, British Columbia on Canada's west coast to be with my father. Sadly the house in Vancouver has been demolished for condos so I don't have a picture. From Vancouver in 1974 we moved to the east coast via train to Halifax, Nova Scotia. Our first place in Halifax was at 5639 Morris St. which is the first place I remember and at the time in 1974 it was quite a bit rattier than it looks today (pictured as the darker gray part of the complex).
Once my sister came along we needed a bigger apartment so we moved across the street to 5608 Morris and lived there for a few years, 1975-1979. I'm not sure if this place has been repainted but it is the same color today as it was back in 1975.
Mom and Dad divorced in 1979 and Mom wanted out so we moved to a big 20 something story building, Park Victoria, apartment #1019 with a harbor view. We only lived there a year but still ranks as my favorite childhood home.
Mom went back to college and the Park Victoria jacked up the rent for the next lease so in 1980 we moved to student housing at Dalhousie University at 1403 LeMarchant St. When we lived there the house was a shade of yellow not purple in color as shown here (below). We had so much fun as kids causing havoc with the university. We would ride our bikes all over campus; we'd roam the halls at the Student Union building and dorms to play video games, I got pretty good at Gallaga. We lived at 1403 LeMarchant from 1980 to 1984.
After Mom graduated we left the Dalhousie campus in 1984 and moved to 6069 Pepperell St. This address is where I spent my teen years, my high school was just a block away however everyday I'd be lucky to make the bell for class. I lived on Pepperell from 1984 to 1992.
I moved to Saint John, New Brunswick from Halifax in 1992 for broadcasting at the Atlantic Broadcast Centre to pursue a job in radio. While in Saint John I along with roommates lived at two address, the first apartment was on Bonita in the mall district but we decided midway through the year to bolt and go to a cheaper and bigger place and bring in a third person. The picture of my apartment on Victoria St. shows it looking much worse than it did back when we were there in 1993. It wasn't luxury living then but now it looks condemnable.
After graduation in 1993 I moved back to Halifax, I moved into this York St. apartment with my girlfriend at the time. It looks a little more rundown today than when we were living there in the photo. We moved to Summit St. in 1994 because it was less expensive. The Summit St. apartment at least on the outside looks a lot nicer than we lived there.
In 1995 I moved to Bangor-Brewer for a job, lived in a motel on Wilson St. in Brewer for the first few months. It was cool actually. Heat, cable, power all included for $80 a week and it was close to the Acme Rd in Brewer where I worked. Wilson St. was full of burger joints so cheap and unhealthy eating was never too far away.
My first real apartment after moving to Maine was on Center St in Bangor (shown above). From looking on Google Maps now, that apartment building looks as though it has been torn down. I believe the address was 150 Center, the picture here I took is from 2007. I met someone and she was going to Thomas College and she wanted to be closer to Waterville than Bangor and at the same time I was hired at the Moose part time, so we moved in together and went to Central Maine.
We moved to Augusta in 1996, lived at 28 Weston St, just off Sewell St. That place was great at the time; I worked at Poore Simon's at the same time as 92 Moose. The Augusta Plaza was only a five minute walk to work.
In 1998 my ex at time graduated from Thomas and got a job in Portland so we moved to 160 Washington Ave. Not the greatest part of town. It was just off 295 heading towards Cumberland and Congress streets, but it was cheap at 650 a month.
We broke up and I moved to Auburn in 1999 and lived at 274 Court St. in a studio apartment with Lynn and later that year moved up the road to 355 Court. St. This is where Lynn, the kids and I spent 13 years.
I would say where I live now but I don't want anyone driving by and yelling out song titles. Just kidding, but for personal reason I'd rather not, except to say it's in Auburn.