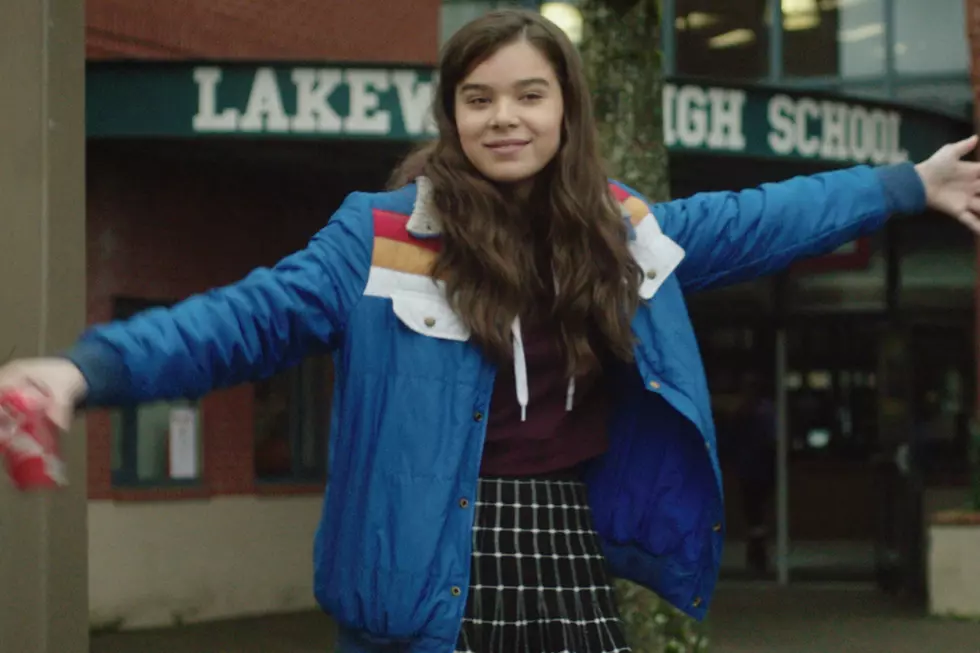 Hailee Steinfeld Is a Motörhead (Get It??) in the First Image of Her 'Bumblebee' Spinoff Character
STX Entertainment
Production on the new Transformers spinoff Bumblebee is now underway, and, from the looks of things at this early stage, it sounds like they're definitely trying for a more fun, kid-friendly angle with this one. It's been described as an Iron Giant type of story, involving children befriending giant robots (the purest genre), plus it stars Hailee Steinfeld — who, in the first image from the film, looks like the cool alt-rock girl in high school who you didn't know whether you wanted to be friends with or become.
In the image from the set, which Steinfeld posted on her Twitter on Sunday, she's wearing a Motörhead muscle tee, ripped gray jeans, lace-up sneakers of two(!!) different animal prints, and her name is Charlie Watson, because OF COURSE IT IS.
This'll be the first Transformers movie led by a girl, which is a real departure from a series that has so far focused on military imagery intercut with male nerd fantasies and your regular Mark Wahlberg-levels of machismo. Listen, I'm all about the Transformers movies' message that all women are both hotter and smarter than their male colleagues, but I think it's time for a tomboy or two. Steinfeld looks like she's ready to make friends with some robots. I mean, who isn't?
On the run in the year 1987, Bumblebee finds refuge in a junkyard in a small Californian beach town. Charlie (Hailee Steinfeld), on the cusp of turning 18 and trying to find her place in the world, discovers Bumblebee, battle-scarred and broken. When Charlie revives him, she quickly learns this is no ordinary, yellow VW bug.
Bumblebee rolls into theaters December 21, 2018.