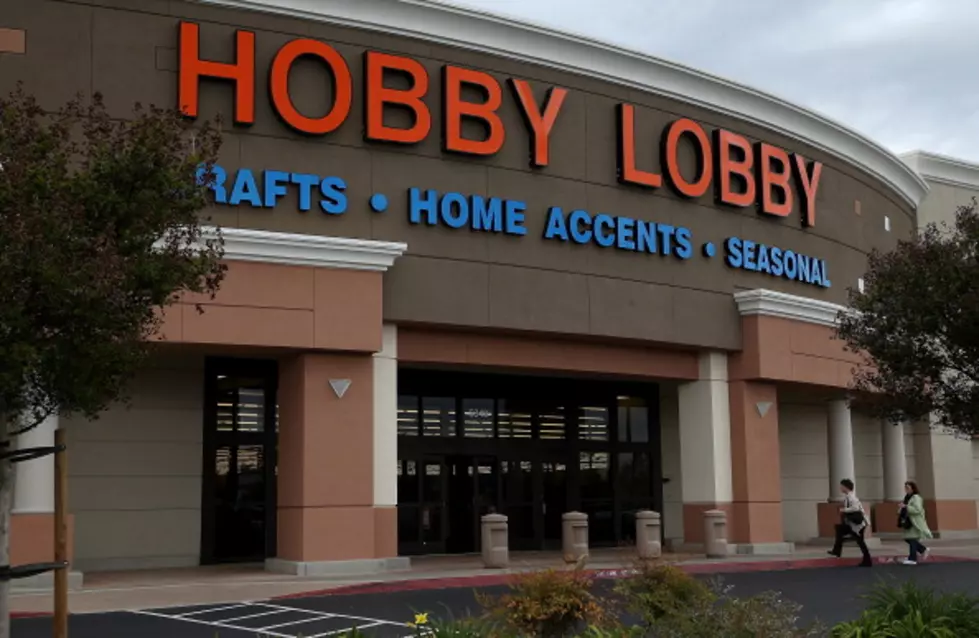 Hobby Lobby Raises Minimum Wage To $17/hr
Getty Images
According to a story by MassLive.com, Hobby Lobby Stores announced that they are raising their minimum full-time hourly wage to $17 effective October 1, 2020. Currently Maine's minimum wage is $12 per hour.
Hobby Lobby is happy to let people know that they were one of the first retailers to establish a nationwide minimum hourly wage that was well above the federal minimum wage and has since raised its minimum wages ten times over the last eleven years. Although it has become quite trendy, Hobby Lobby indicated that they raised their full-time minimum hourly wage to $15 well before many other retailers decided to jump on board.
According to Hobby Lobby founder & CEO, David Green;
"We have always worked hard to be a retail leader when it comes to taking care of our people. From closing our stores on Sundays and at 8 p.m. the rest of the week, to providing some of the best pay and benefits in the retail industry, we are thankful that we are able to share our success with our valued employees and provide time for rest, family and worship. These investments allow Hobby Lobby to attract and retain a great group of associates who in turn help provide the wonderfully unique shopping experience enjoyed by our many loyal customers."
Mr Green acknowledges that this year has been particularly difficult for Hobby Lobby employees considering all the challenges that come associated with COVID-19. He said he is simply grateful and happy to be able to provide pay increases to the many Hobby Lobby associates before the Christmas.
According to the Hobby Lobby career center, they pride themselves on providing great benefits including an extremely generous medical, prescription, and dental plan. They also offer a 401k with a match and personal paid time off with annual buyback, plus many other benefits.
Maine currently has 3 Hobby Lobby stores in Waterville, Auburn, and Bangor. Feel free to check out their online career center by CLICKING HERE.
Enter your number to get our free mobile app
LOOK: Here are 50 political terms you should know before the upcoming election