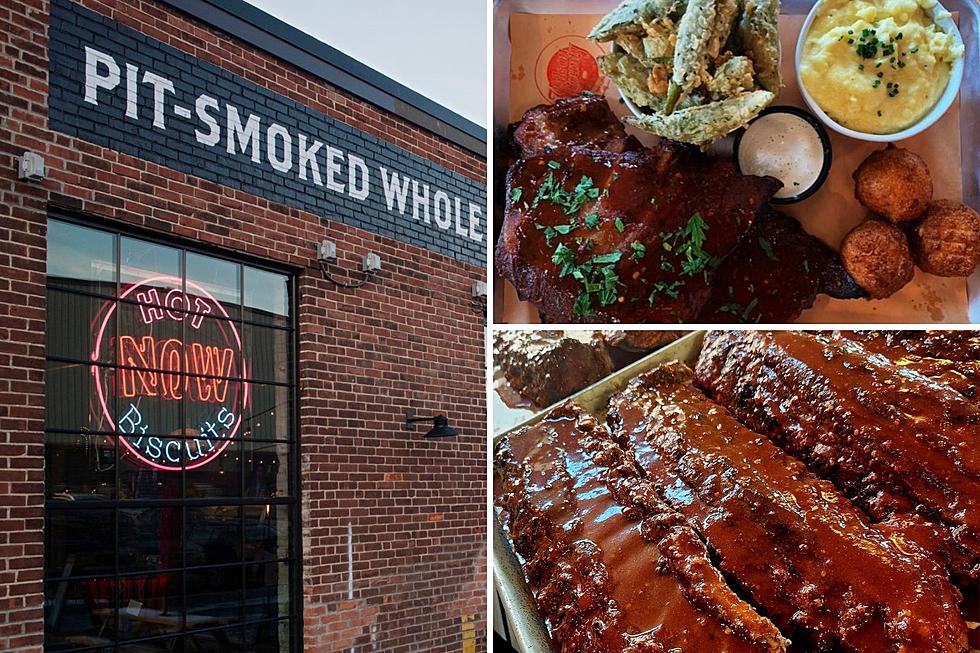 Is This Portland BBQ Joint Maine's Best? Popular Website Says Yes
Wilson County Barbecue via Facebook
Maine's best barbecue restaurant can be found in Portland. At least that's what a popular website says.
The culinary crew over at LoveFood recently put together a list of the best BBQ joints around the nation. The recently published list of excellence included the best spot in every state. Maine's representative is a very solid and popular choice. LoveFood's number one spot for Maine is Wilson County Barbecue.
Located in the trendy Bayside neighborhood, Wilson County Barbecue has been smoking meat and serving delicious cocktails since early 2020. The shop specializes in Carolina style, which means a hefty amount of sweet and acidic flavors. It also means smoked whole hog. That's right, all that pork goodness is cooked intact to absolute perfection.
Wilson County BBQ isn't just about the meat. The joint also has some of the best biscuits this side of the Mason-Dixon Line. These buttery, salty, flaky morsels are so good that Wilson County even has a sign on the window to alert folks when they are fresh and hot.
The Bayside joint also has a creative cocktail menu. Enjoy a drink while inside the unique and modern industrial setting, or relax on the large patio that features fire pits and plenty of seating.
But enough from me. Here is a little of why LoveFood selected Wilson County Barbecue as Maine's best.
Wilson County Barbecue is owned by a North Carolina native so the meats are cooked North Carolina-style with tangy sauces. The dishes to order are the barbecue sandwich (with pulled pork and slaw in a toasted bun) and the barbecue chicken plate (with hushpuppies or a biscuit). The collard greens and baked beans are also said to be perfect.
Well, now I am officially starving.
Congratulations to Wilson County Barbecue on this wonderful attention. it's always cool to see Maine small business highlighted on a national level. Here's to many more years of smoky delicious BBQ from the crew over at Wilson County.
Greater Portland's 13 BBQ Joints & Trucks
There's nothing like good barbecue. Fortunately for Mainers and tourists, there are many great options in and around the Portland area. That includes these 12 incredible joints.
31 Bucket List Restaurants in Maine
Here are 31 Maine restaurants that folks told us are bucket list worthy. They are very diverse can be found across the state.