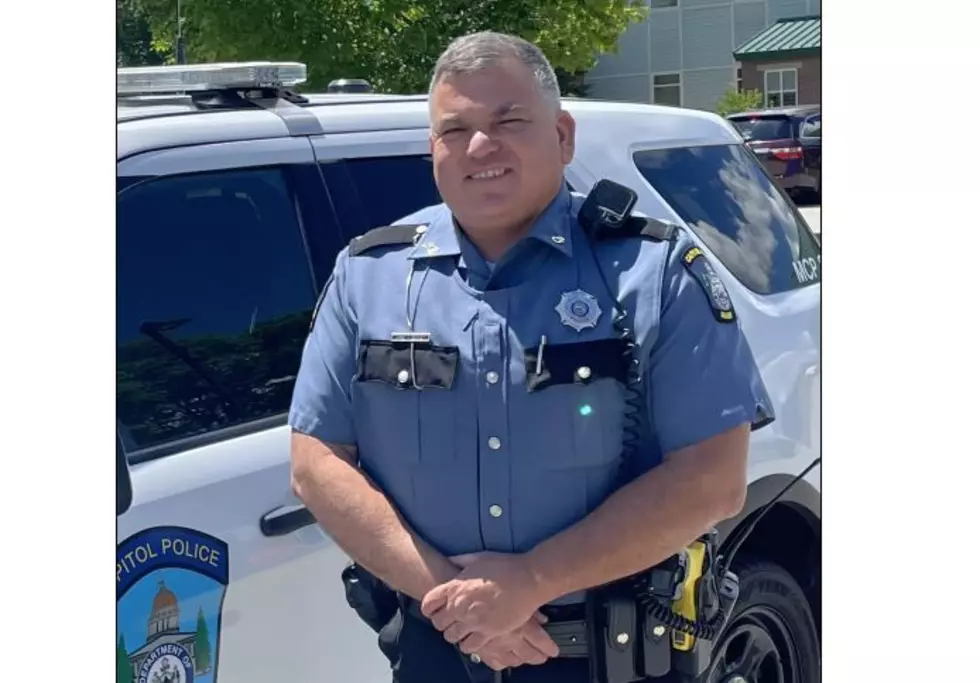 Maine Capitol Police Officer Saves Two Men From Overdosing
Maine Department of Public Safety
According to a press release from Shannon Moss at the Maine Department of Public Safety, two men are alive today because of a quick thinking, and dedicated, Capitol Police officer.
The press release explains that, just after 6 PM on Friday, June 24th, Officer Gary Boulet was on patrol near Riverview Psychiatric Hospital when he was approached by an employee of the hospital.  The employee alerted Boulet to the fact that he had spotted two men who appeared to be sleeping in a car nearby on Arsenal Road.
Investigating the report, Boulet found two men in a Mazda with Illinois plates.  One of the men had a shallow breath, but the other was not breathing and in cardiac arrest.  Boulet removed that man from the vehicle and administered several doses of Narcan in order to get the man to regain conciousness.
Both men were taken to a nearby hospital.  They were treated and released.
The press release goes on to say:
In April of this year Capitol Police increased the number of Narcan dosages officers carry on the street in response to in incident in Clinton that occurred in March. In that incident Clinton Police responded to two simultaneous overdose calls and exhausted the supply of Narcan their officers had available. Capitol Police Lt. Steven Trahan was in the immediate area and responded to provide the Clinton officers with additional doses which were immediately deployed successfully.  Both individuals in the Clinton incident survived as well.
Prior to joining the Capitol Police Department, Gary Boulet spent 27 years as an officer of the Auburn Police Department - eventually attaining the rank of sergeant.
Thanks to Officer Boulet, and all of our law enforcement, for all they do for our community.
16 Unsolved Homicides in Maine from the Past 20 Years
Anyone with information about any of these crimes is encouraged to contact the Maine State Police.