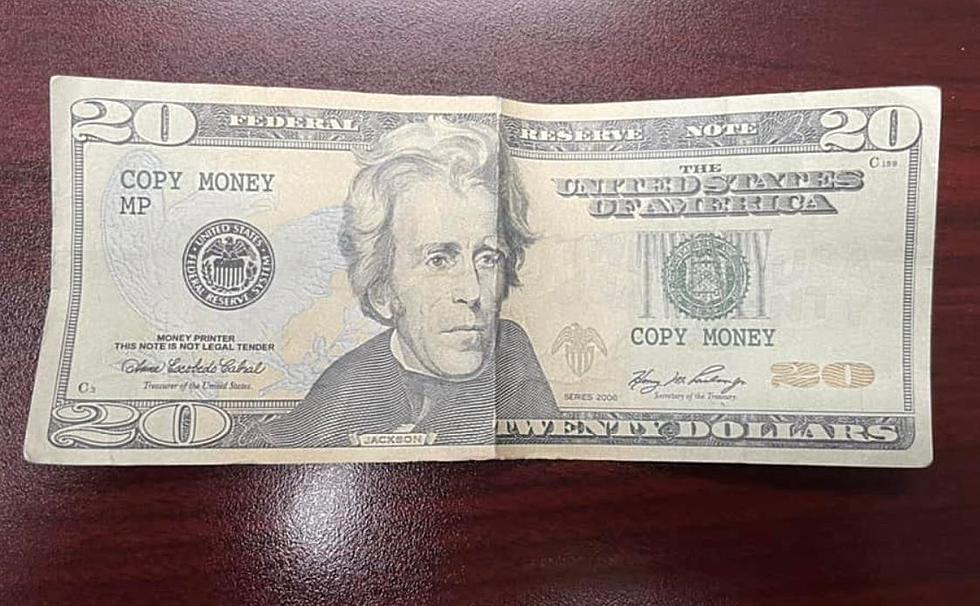 Counterfeit Money is Being Used in Central Maine Businesses, See What It Looks Like Here
Winthrop FCU on Facebook
Keep an eye out while handling your cash.
According to a Facebook post made by Winthrop Area Federal Credit Union, counterfeit money is being tossed around the Central Maine area, so be extra careful. There have been several local businesses that have been receiving counterfeit money.
These bills look just like a regular bill, however, they have COPY MONEY written on them. If you happen to be the recipient of one of these counterfeit bills, please report it to your local authorities immediately.
The Facebook post says, in part:
Local businesses have been getting counterfeit money. These counterfeit bills have copy money written on it.
If you receive one of these bills please report it to the local authorities.
14 Lingering Covid-19 Symptoms Our Listeners Are Struggling With
10 Slang Words Youth Use That Parents Don't Understand
Romantic Restaurants In Maine
Looking for the perfect restaurant to take that special person in your life? We want to help! We've put together a list of 16 romantic Maine restaurants. Keep in mind that some of these restaurants are seasonal, so they may not be open right now.
Hey, have you downloaded our FREE app? If not, you totally should. With the app, you can stream us anywhere; you can also send us messages to win exclusive prizes, and you'll even get the latest breaking news sent right to your phone. Want to download the app right now? All you've got to do is enter your mobile number below, and we'll send a download link right to your mobile device. It's that easy!