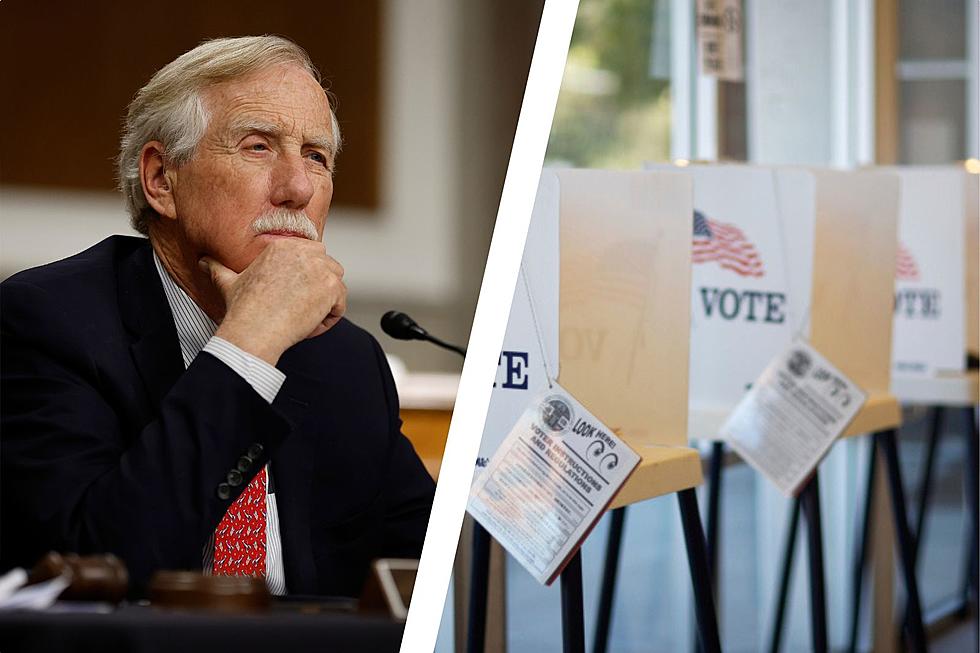 Maine Senator Angus King Wants Election Day to Be a Public Holiday
Getty Images
Maine's junior senator is stepping into the forefront of a very popular topic: Election Day becoming a holiday.
Sen Angus King (I) introduced a bill earlier this week in regard to voter access improvements. One of the key components to the bill is to make Election Day an official public holiday.
The bill is called the Freedom to Vote Act, and is available online to read. It was introduced by King, along with Sens Tim Kaine, Amy Klobuchar, Ralph Warnock, Joe Manchin, Alex Padilla, Jon Tester, and Jeff Merkley. It's quite extensive. I suggest giving it a look.
There may be more important aspects of this bill, but the one that clearly jumps out to me is the possibility of Election Day becoming a holiday. This is an idea that's been thrown around a lot, especially lately with both sides of the aisle trying to get more like-minded voters to the polls.
The idea is simple (which is new for Washington). Every national Election Day in November would be a public holiday. In theory, this would give more access to those of voting age to make it to the polls. Gone would be the days of folks worrying about missing work or school, and hopefully would alleviate some of the wait times at polling facilities. Maybe it would even encourage more folks to volunteer at their local polling place. The more help, the more efficient we can become.
This is a no-brainer argument, one that both sides of the aisle should firmly be behind. Election Day should be looked at as one of the most important days on the calendar. Every American should have easy and efficient access to exercise democracy.
Plus, who doesn't want another day off? We work enough as it is.
As for the rest of the 536-page bill, that's for another day and a different article. I'm just happy to see the potential of an Election Day holiday becoming a reality. Good on you, Sen. King.
Try These 50 Maine Restaurants with the Best Outdoor Seating
Thanks to our great listeners we were able to compile a list of many of Maine's restaurants with the best outdoor dining.
These great spots can be found across the state and waiting for you to give them a try.
How many have you been to? How many would you like to try for the first time?
20 Greater Portland, Maine, Restaurants That Have Been Featured on National Television Shows
Here's a list of 20 prominent Greater Portland, Maine restaurants that have been featured on national television shows. This is a great representation of the region's incredible food scene.