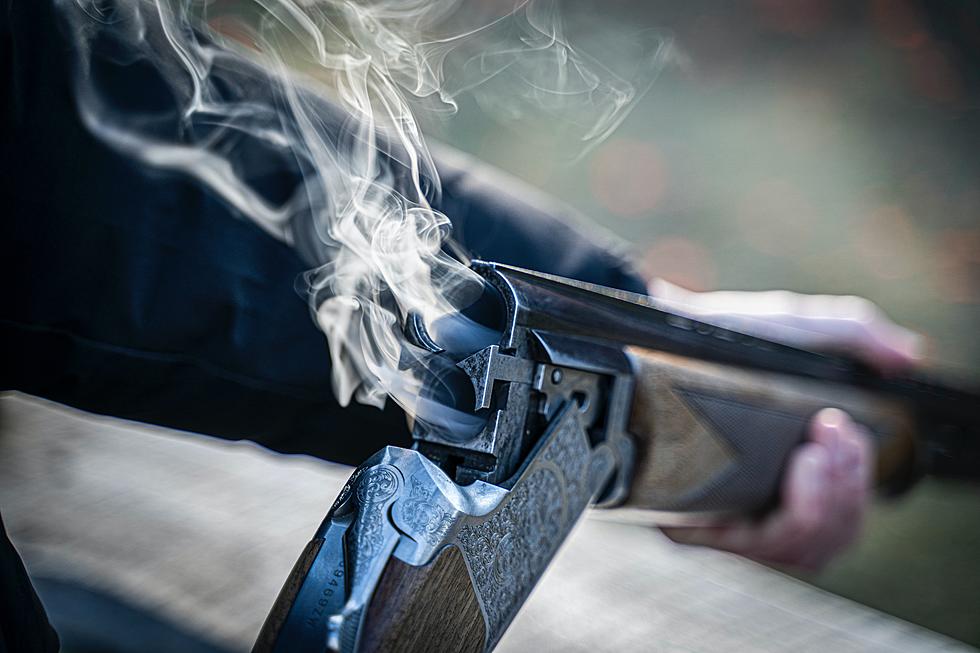 Maine Teenager Shoots Moose That Was Attacking His Dogs Tuesday Night
Paul Einerhand, Unsplash
A Maine teenager was forced to shoot a cow Moose (female) on Tuesday night in St David, Maine after he came across her attacking his dog sled team.
According to the Bangor Daily News, 17-year-old Caleb Hayes was wrapping up a 20-mile training run with his dog sled team on Tuesday evening. His father, Jonathan Nathaniel Hayes, was up ahead on a snowmobile spotting upcoming intersections for his son.
As they were getting closer to their home and location of Poland SPring Seppala Kennels, Jonathan noticed some fresh moose tracks in the snow that he said were not there when they had departed on the run earlier.
He warned his son that there could be a moose nearby and to use caution. When the team pulled back into the kennels they spotted a cow moose that was stomping puppies and destroying dog houses.
When the dog sled team and Hayes boys pulled into the yard it apparently made the moose even more mad. Caleb even said the moose appeared to be growling at them as it carried out its rage.
Caleb took a snowmobile to a neighbors house in search of a gun to shoot the moose with. All the while the moose would continue attacking and then taking short breaks. On his first return trip he brought a muzzleloader from his neighbors. The pair realized trying to load a muzzleloader in the dark wasn't going to work.
Caleb rode back to the neighbors and came back a second time with a 30.06 rifle. He was able to shoot the moose on the second attempt. The moose went down to the ground but was still alive.
They called the warden service and a warden arrive and was able to dispatch the animal with three more shots. Caleb said he and his dad then said a prayer over the moose in gratitude for her life and meat before field dressing the animal.
The Maine Warden Service provided a tag so the pair could be in legal possession of the harvested moose and meat.
13 Animals You Can Actually Own in Maine That Might Surprise You
When it comes to house pets, are you a dog, cat, or ostrich person? Yes, ostrich. You may be surprised what pets you are legally allowed to own depending on what state you live in. Here is a list of 13 pets you can surprisingly own in the state of Maine.
5 Animals That Are No Longer Found In the Wild in Maine
Do you have our free radio station app yet? If not, it's the perfect way to request a song, talk to the DJs, enter exclusive contests and to stay up to date with everything that's happening in and around Central Maine and the world. When you download it, make sure you turn on the push notifications so that we can send you exclusive content and local breaking news that you need to know about first. Just enter your mobile number below and we'll send a download link right to your mobile device. After that, you can download for free and immediately begin accessing all kinds of exclusive content tailored just for you. Give it a try and stay connected with us!