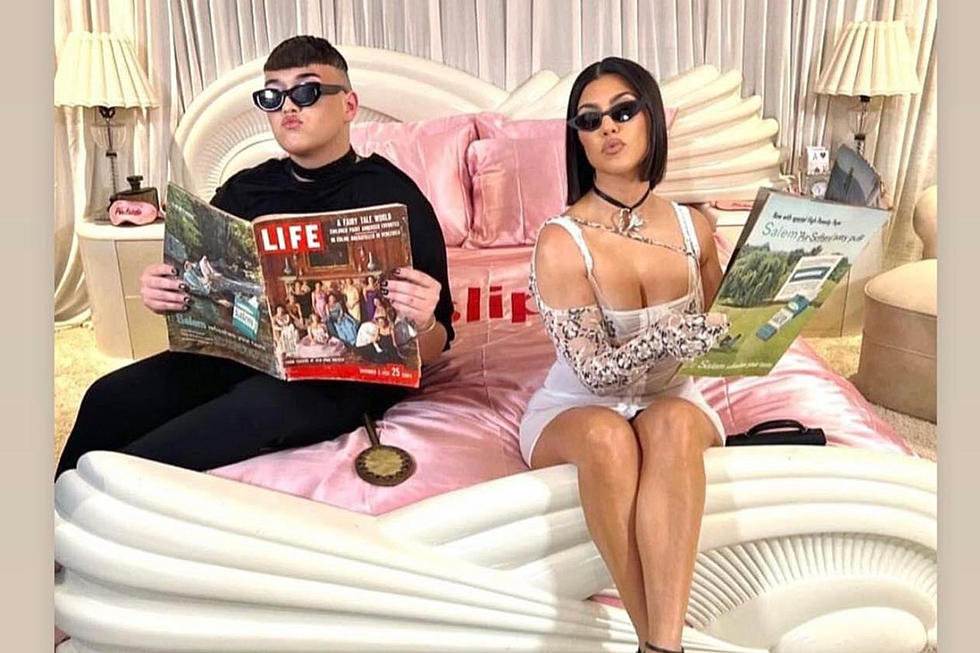 Creative Mainer Featured on Recent Episode of 'The Kardashians'
Zachary Spencer via Facebook
According to Kourtney Kardashian, Zachary Spencer is not just a super fan; he means so much more to all of us! He is a cherished friend to many, a talented content creator, a visionary creative director, and, above all, a proud Mainer!
Zachary has been very vocal about his love for the famous family and has gotten very close to them in the past couple of years.
He told me that the Poosh team came across his Instagram page and loved his content. Poosh was created by Kourtney Kardashian and is a "modern guide to living your best life."
Her camp reached out to Zachary, and he was invited to take campaign photos for a Poosh's new collaboration with Alkaglaman. It was an insanely incredible party in LA, and his favorite TV family was there to hang out with him as well as other Tiktok superstars.
Little did any of us know, they were FILMING for their hit Hulu show, "The Kardashians."
It's certainly wonderful to even be shown with them, but to have Kourtney sit and talk about you in the iconic interview chair shows you how special Zachary is to the family.
I love rooting for those Mainers who are determined to make their dreams a reality and Zachary is the prime example of how perseverance, creativity, and hard work prevails!
If you want to watch the clip of Kourtney introducing her millions of fans to our very own, Zachary Spencer, it was featured on Hulu, Season 3, episode 9 of The Kardashians.
If you liked this, check out: Central Maine Content Creator Gets To Hang With The Kardashians
You and 15 Friends Can Rent Out an Immaculate Lodge on Sebago Lake in Maine
Situated at the edge of an island in Maine, you and 15 friends can rent out this immaculate lakeside lodge found on Sebago Lake
Vacation in This Epic Yurt-Style Dome in Maine
Who wouldn't want to have a glamping experience of a lifetime in an epic yurt-style dome?