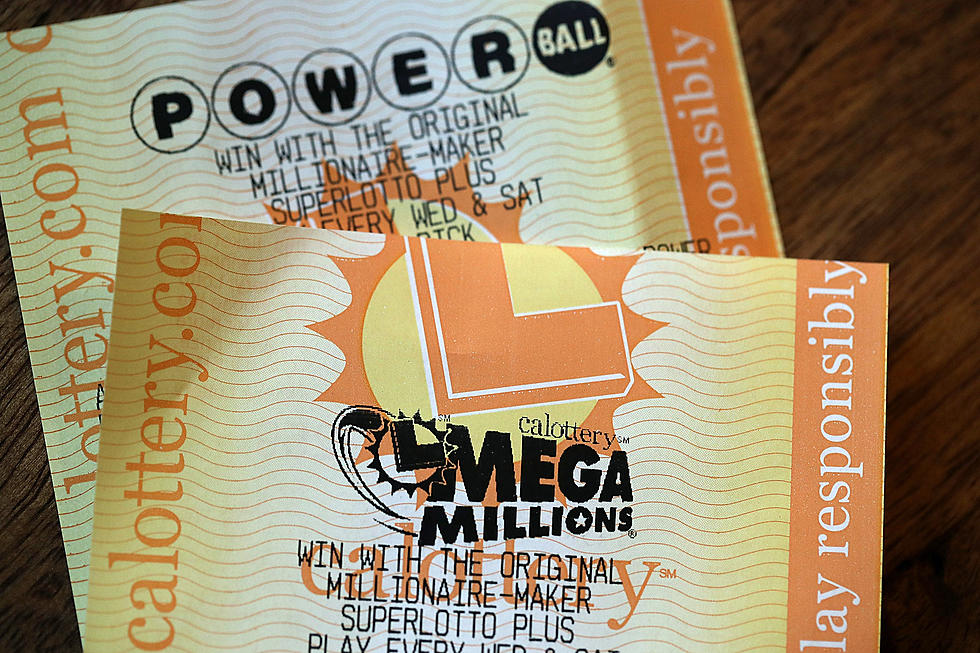 Maine's $1.35 Billion Lottery Winner FINALLY Comes Forward to Claim Prize!
Justin Sullivan
Remember back when the Mega Millions Jackpot was up to a whopping $1.35 billion and everyone and their brother was buying tickets? Then remember when we learned there was ONE winning ticket? Then remember when we learned that ONE winning ticket was sold in Maine? Yeah, so do we.
But after all that, we never heard of anyone actually coming forward to claim the prize. Well, finally that has changed. The winner of the Mega Millions, which was drawn back on January 13th, has finally come forward to claim the one-time cash payout.
Even though you technically get 'less money' with the cash-out option, we think that the $723,564,144 that the winner is going to receive should be enough to budget out groceries for a few months at least. Oh and the math on that? Between fees and taxes, it COST the winner MORE than $626,000,000 (that's MILLION) to claim the cash option. Holy crap.
Now, who is this Mega Millions winner? Well, WE don't actually know. According to an article from WMTW News 8, the winner is still remaining anonymous. But, can you really blame them?
Michael Boardman with the Maine Bureau of Alcoholic Beverages & Lottery Operations, told WMTW in part,
"The winner is thoughtfully considering the best uses of the life-changing prize. We congratulate the winner of the Mega Millions jackpot and wish them all the best as they consider how to best use their recent winnings." 
News 8 goes on to explain that the store, Hometown Gas & Grill in Lebanon, Maine, has also received a bonus for selling the winning ticket. Yeah, they got a cool $50,000 in cash for selling the winner. And, what's even better, is that the store's owner has decided to share that winning with his staff. Wicked cool!
Maine & New Hampshire Tubing Parks You Need To Visit
We've put together a list of some of the best snow tubing parks in Maine and New Hampshire. If there is a park that needs to be on our list, let us know by messaging us through our app or on Facebook. Given the on-going COVID-19 crisis, and the fact the attractions are dependent on weather, you are going to want to check the park's website or call ahead to make sure they are operating.