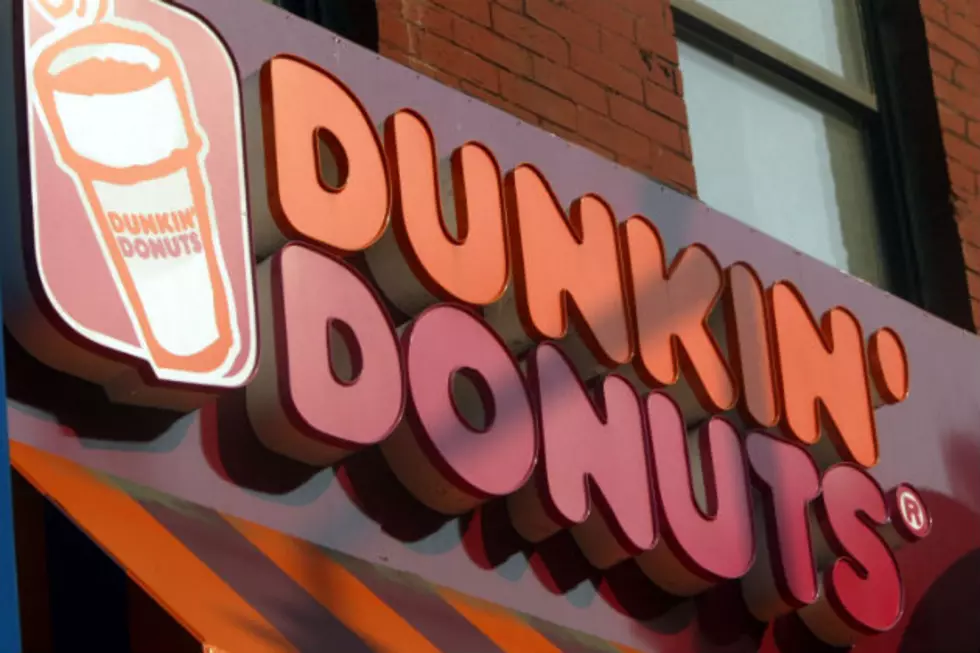 New Fall Flavors Are Coming To Dunkin'
Mario Tama, Getty Images
Maybe it's just me but everything just seems to be moving so fast this year. It's only August, yet we've been talking back to school for two months, and just this morning on the air Kristi & I were talking about Trick or Treat on Water Street!
Well, you know who else is moving ahead with fall flavors already? Dunkin! Yep, they are turning up the pumpkin heat with an amazing fall menu that is starting on the 18th!
Get ready for new Pumpkin Cream Cold Brew...mmmm, coffee steeped in cold water for some 12 hours or so makes for an ultra smooth drink that gets even better with pumpkin flavor swirl and a new pumpkin cream cold foam, close your eyes and you can almost imagine the cinnamon, nutmeg, and hint of clove flavors shinning through. Also, don't forget about the beloved Pumpkin spiced latte.
Now pumpkin isn't the only fall flavor to be making an appearance, delicious apple flavors will be making a come back in the new Apple Cranberry Dunkin Refresher and the Apple Cranberry Coconut Refresher for when you are looking for a non coffee drink that is still super satisfying. The Apple Cider Donut will also be making a come back with plenty of cinnamon sugar...yum!
So maybe jumping ahead to fall isn't that bad after all...thanks to Dunkin.
Enjoy~
2021 Maine Agricultural Fair Dates
Even though it may not seem it, Maine fair season is just around the corner. According to the
Maine Fairs
website, these are the proposed dates for some of Maine's biggest fairs.
10 Central Maine Businesses That Our Listeners Miss
Everything changes, whether we want it to or not. This includes businesses. Many of the businesses we grew up with are no longer in Maine. Some no longer exists at all. Here are some of the businesses that are no longer in Maine that you miss.
You know there is just something about using our free radio station app that makes life easier. The B98.5 app makes it easy to request a song, message the DJs on the air, even enter contests that are available on the app only. You can also stay current with news and happeings around town. To be "in the know" turn on the push notifications for exclusive content and local breaking news. It's the best way to hear about breaking news first. Stay connected to B98.5 for FREE with our B98.5 app. It's a FREE download on Google Play and the Apple App Store. Check it out, tell your friends and family and stay connected with us!