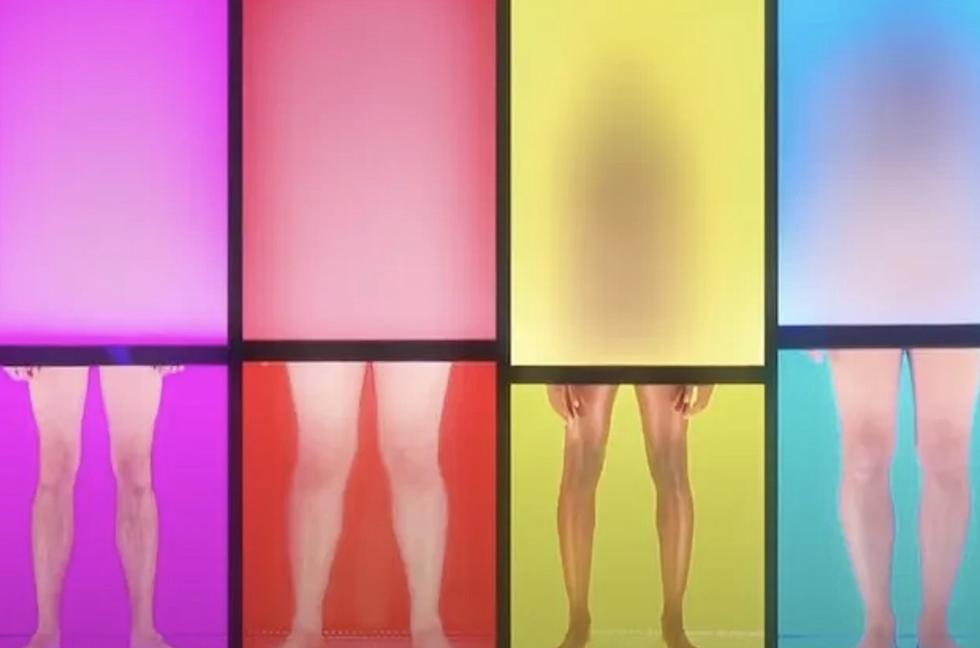 Notorious Full-Frontal Nude Dating Show From the U.K. Added to Max
Max/Channel 4
Who says the era of Peak TV is over?
With little fanfare, Max has added one of the most notorious reality TV shows in history: The U.K. dating series Naked Attraction. As the title suggests, it includes graphic full-frontal nudity from the contestants.
The structure is as follows: The main (clothed) contestant is presented with six naked bodies somewhat obscured in various booths. The front walls obscuring the nude people inside are slowly raised, revealing their bodies little by little. The contestant gradually eliminates the naked bodies (and the people attached to those bodies) one by one until only two are left — at which point the clothed contestant also has to get naked before they make their final choice. Then the two "winners" put their clothes on and go out on a date, and report back with their findings.
This (censored) trailer below will give you a pretty good idea of the concept. (The Naked Attraction episodes are not censored on Max, so be aware this is not the kind of show you should watch at work, unless you work at, like, a nudist colony.)
READ MORE: The Weirdest Reality TV Shows Ever
Despite numerous (somewhat understandable) viewer complaints, the show has been successful enough on Channel 4 in the U.K. to earn itself seven seasons and counting. The most recent season premiered in the U.K. in April of this year. Currently Max is streaming the first six seasons of the series. And, like, right now. So if you want to watch this very bizarre concept you can get all you can handle and more.
The Most Important Sex Scenes Ever Made
Sex has been a key part of movies since their invention — and these scenes are the ones that are the most important.