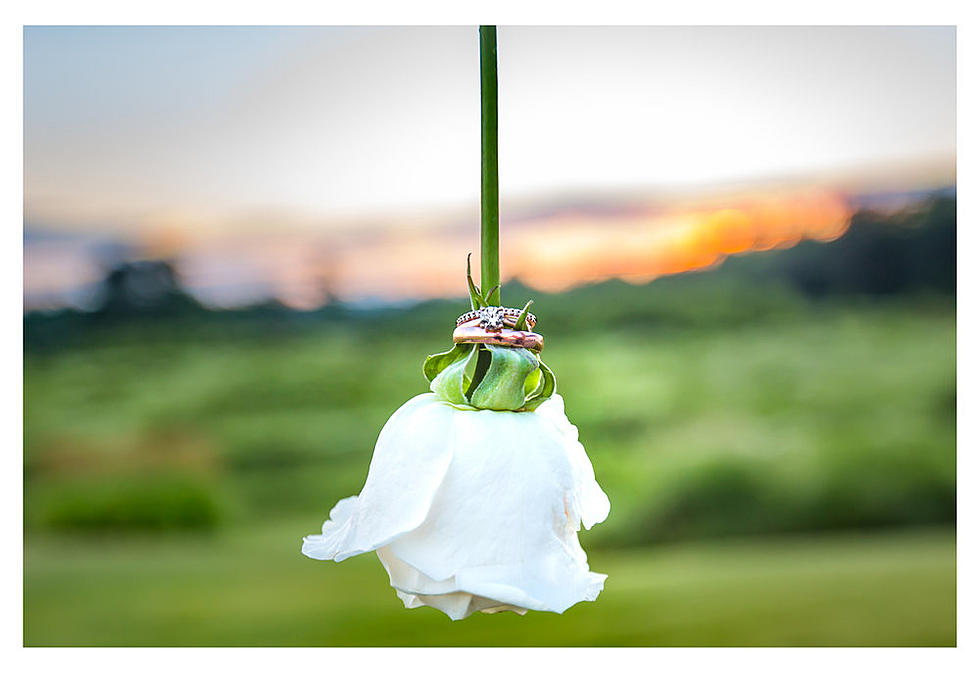 Renee's Advice for Making the Most of Augusta Wedding Show Jan. 19
Rings on a rose. Thomas-john Veilleux, Maine Wedding Photographer
1) Get your tickets ahead of time.  Saves you time and a stop as you come in the door!  Get your tickets here!
2)  Food and shoes. Maybe do brunch or lunch beforehand and grab a water or coffee/tea. Dress in comfortable clothes and shoes. My personal opinion is everything is better with a happy tummy and happy feet.
3)  The show runs from 11 am to 3 pm at the Augusta Armory.  Arrive early and enjoy the show and the TWO fashion shows with Dream Bridal and Tux.  OR consider arriving more towards the middle of the event.  Here is why.  The events always starts with so many wonderful people excited to get in! But the vendors are there for that whole time. If you come a little later, you get more time to talk to the wedding vendors, it is a bit more relaxed and you still see and experience all the show as to offer! You will will have time to catch the second fashion of the day.
4) A wedding email address! Easy to do and that why all you wedding communications are all in one place. And this leads me to....pre-printed contact labels.
5) Some booths may have sign-ups for prizes or additional information. How many times do you want to write your contact info?  Whip up a page of labels with your name, wedding date, address, email and phone number! BOOM! You are set!  (Side note: That is a good trick for any big showcase you are attending. Saving you a lot of writing.)
6) If you are the person doing most of the planning or most of the information gathering...consider who you are bringing with you to the event. Ya, this is can tricky. But this is YOUR WEDDING.  Bring loved ones who are supportive and 'get you'. Maybe you DO want your whole wedding party...maybe just a few most trusted people...maybe just you and your honey-bunnie...or maybe it is a solo adventure. You do you.
7) A wedding show is a fact-finding mission. Take the business cards, take notes or photos of a vendor, business or idea that stood out to you. Gather all the information you can. The wedding professional are there for you to talk to and ask questions if you want. I feel safe saying that every vendor who is there WANTS to talk to you and wants you to have the best wedding day ever!
8) After the event...while it is all still fresh in your mind...review your notes, websites and social media of business you like, check out the information and ideas! If you have more question or specifics you need?  Please ask!  It is NEVER a bother! A true wedding professional wants to answer those for you!
9) The sooner you can make decision the better.  It is just less you have to stress about moving forward. There is less scrambling to find a _(fill in the blank)_ that you still need. It also helps you with budgeting. Getting those deposits put in stakes you claim to the vendor and that date! There is also taking advantage of any pre-pay or wedding show discounts.
Enter your number to get our free mobile app