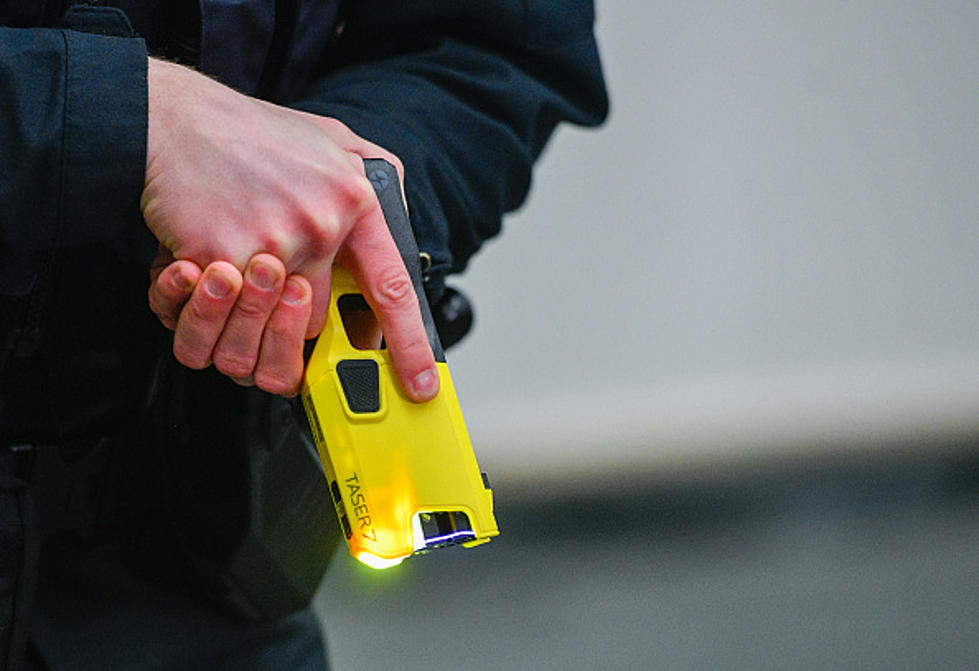 Should Augusta Police Officers Be Required To Carry Stun Guns?
Getty Images
Augusta Police Chief Jared Mills indicated in a City Council meeting last week that his officers will be required to carry stun guns while they are on active duty.  According to a report by centralmaine.com, Mills also confirmed at that meeting that the Augusta Police Department currently has enough stun guns for each officer to carry one during their shift. Right now this is not mandatory, however, Mills said it will be.
The topic came up in relation to the shooting death of a knife wielding man that was fatal shot last October at the Bread of Life Shelter. There was speculation that even if the officers involved had been armed with stun guns at the time, it may not have been the appropriate response when officers were faced with a life or death scenario.  With that said, the department has concluded after an internal review that having each officer trained and armed with a Taser would allow for additional appropriate actions by officers in the field.
Chief Mills indicated that he would also support the use of body cams for his officers if they were able to find the supporting dollars to allow the purchase and maintenance of those cameras.
Famous Fictional Towns in Maine
Here are some fictional Maine towns from TV, movies, and of course, Stephen King books!
See New England Theme Parks Covered in Snow
Winter isn't over yet in New England and your favorite theme parks are clearly not quite ready for you. See how some of your favorite spring and summer rides look covered in fluffy, white snow
You know there is just something about using our free radio station app that makes life easier. The B98.5 app makes it easy to request a song, message the DJs on the air, even enter contests that are available on the app only. You can also stay current with news and happenings around town. To be "in the know" turn on the push notifications for exclusive content and local breaking news. It's the best way to hear about breaking news first. Stay connected to B98.5 for FREE with our B98.5 app. It's a FREE download on Google Play and the Apple App Store. Check it out, tell your friends and family and stay connected with us!