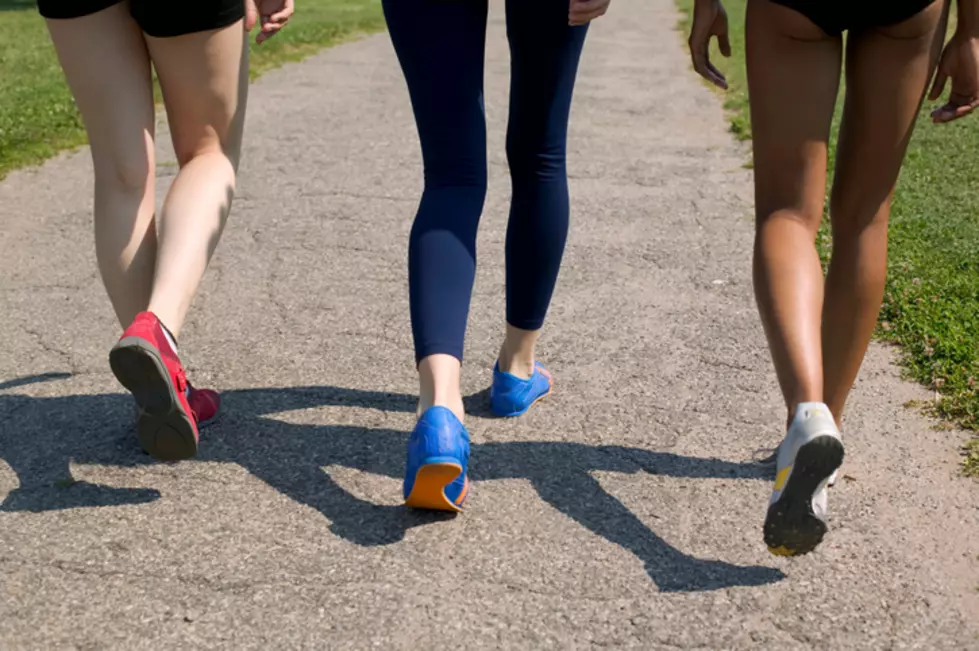 The Average Woman Walks ***** Miles By The Age of Fifty!
Creatas
I can totally understand how this is possible. As a married man with three kids, my wife never stops moving. She's always picking something up, putting someone to bed or lugging an overflowing laundry basket up the stairs. She is ALWAYS on the go. Turns out, that's the case for the majority of women all over the globe.
But just how much walking are these busy bodies doing? Well, according to The Independent, the average woman has walked a total of 40,000 miles by the age of fifty. Yes, you read that correctly. Forty thousand. That's enough to have walked from Maine to California 12.5 times. Whoa! Let's put that into more perspective for you. If you wanted to start walking and walk all the way around the earth until you ended up where you began, that would be about 25,000 miles. That means that by age 50, most women have walked around the globe almost two times!
We can break this down even more for you. How about by steps? This equates to a woman walking about 51,330 steps per week or about 24 miles.. per week!
9 Words And Phrases To Learn To Sound Like A True Mainer
Do you have our free radio station app yet? If not, it's the perfect way to request a song, talk to the DJs, enter exclusive contests and to stay up to date with everything that's happening in and around Central Maine and the world. When you download it, make sure you turn on the push notifications so that we can send you exclusive content and local breaking news that you need to know about first. Just enter your mobile number below and we'll send a download link right to your mobile device. After that, you can download for free and immediately begin accessing all kinds of exclusive content tailored just for you. Give it a try and stay connected with us!
Enter your number to get our free mobile app