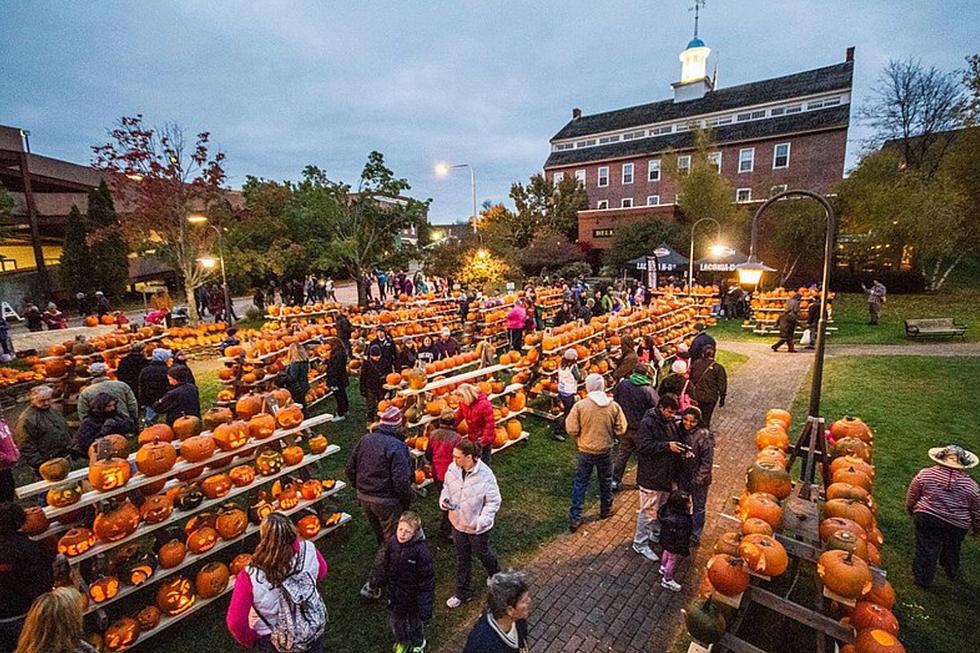 The Best Fall Festival in New Hampshire Has a 34-Foot-Tall Tower of Pumpkins
Canva
Anyone who knows this writer knows that fall is one of her favorite times of year.
Not only is the foliage beautiful, but one can enjoy seasonal activities like apple picking, corn mazes, and leaf peeping, while also savoring treats like pumpkin beverages, baked goods, and more. Then of course, there's Halloween and all the fun things that come with the holiday, like ghost stories, haunted houses, spooky movies, costumes, and trick-or-treating. We could go on and on. Fall is a special time of year, and there's nothing quite like it in New England.
Over the next couple of months, lots of festivals will be popping up throughout the region in celebration of fall's arrival. These events are the perfect way to get into the spirit of the season, and those at Travel + Leisure know that better than anyone. The magazine recently shared this list of the best fall festivals throughout the nation, featuring one from every state. Noteworthy mentions included the Damariscotta Pumpkinfest & Regatta in Maine and The Big E in Massachusetts, but what Granite State festival was featured?
That would be none other than the New Hampshire Pumpkin Festival in Laconia.
There is so much to do at this free, family-friendly pumpkin festival, taking place on October 27-28, 2023. The festival's website invites you to celebrate "a day of artistry, creativity and all things pumpkin!," while enjoying "rides, games, live music, food and beverages, and haunted attractions," according to Travel + Leisure. Keeping it in the spirit of Halloween, evening events will include a zombie walk, movie screenings, and a jack-o-lantern lighting. Oh, and did we mention they have a massive, 34-foot tower of pumpkins? Now that's something you don't see every day.
To learn more about this year's celebrations, click here.
Ready to make this fall the best one yet? Check out this ultimate New England fall bucket list.
This New England Fall Bucket List is Filled With Foliage, Festivities, and Fun
Here Are 10 Tips for a Fall Visit to Salem, Massachusetts