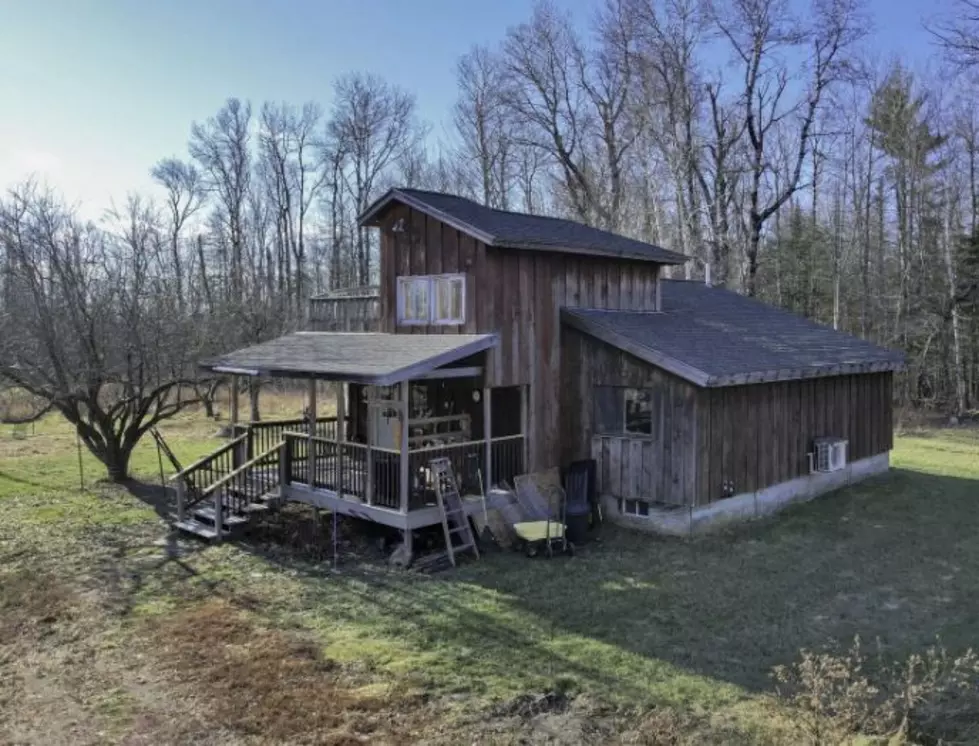 The Exterior Of This Super Cheap Maine Home Is Really Misleading
Berkshire Hathaway
Don't be fooled!  Even though this rural Maine home looks really rough on the outside, the interior is absolutely beautiful!
According to the listing on Realtor, the home at 70 Clark Richardson Road in Garland, Maine encompasses 1,242 square feet.  While the outside of the home is what appears to be rough (maybe stained) board, the inside is gorgeous finished wood.
The home has two bedrooms and one bathroom.  It has a small, but really nice, kitchen.  It has a nice living room and even has a wood stove.
One of the cool features of the home is a "loft" the leads out onto a deck.
The property also has a shed that can be used for storage or as a workshop.  And, if you love the outdoors, the place has 16 acres of land!  Plenty of room to spread out!
Take a look
70 Clark Richardson Road, Garland
The 1,242 square foot house is located in the Town of Garland. It has two bedrooms and one bathroom. And, it sits on 16 acres of land. Get more details
HERE
The property is located in the small Penobscot County town of Garland.  The town has a population of just over 1,000.  The town, which is located west of Bangor is near the I-95.  So, you can get there from here!
As of December 2022, the list price was $159,900.  However, it looks as though the property may be up for auction.  There is a reference to a decision being made in early January.  Check out the website for more details.
Inn at 178 Main Street in Bingham
According to the listing, the main inn building has about 4,000 square feet of space with ten guest rooms and four bathrooms. In addition to the inn, the property also has a dairy bar. Get more details
HERE
Have you taken the time to download our radio station app yet?  You can use it to stay connected to us no matter where you are.  Get it now by entering your phone number in the box below.