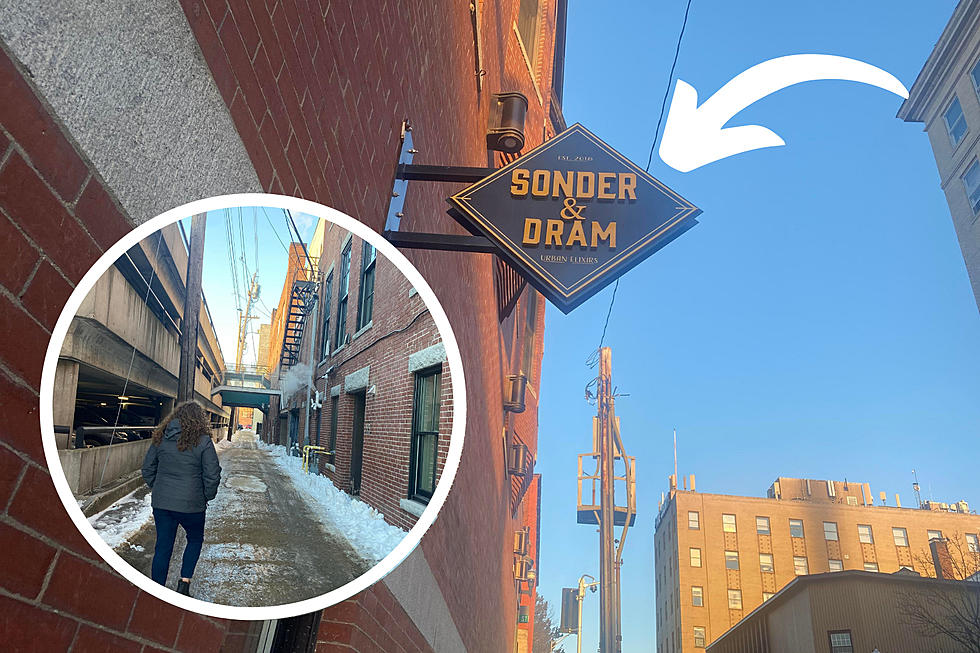 There's a Hidden Modern Speak-Easy in Lewiston
Lizzy/Canva
Who loves discovering hidden gems in their city? Located on an alley-like street in the basement of the historic McGillicuddy Building in Downtown Lewiston, Sonder and Dram is where it's at. The name is even fun to say. Sonder and Dram, Sonder and Dram, Donder and Sram. Whoops, too fast.
It's a contemporary neighborhood bar that has a mysterious speak-easy style ambiance that lures you in. There are no neon lights or gigantic signage that you can see from a highway pointing you where to go, so you've probably driven by a million times without noticing, but that's the whole vibe. If you're meant to be there, you will be.
It's as if you're entering an underground esoteric and secret bar, where having fun is out-lawed which makes you want to have as much as you can!
Established in 2018, Sonder and Dram is full of creativity, innovative style and it seems they are just getting started. Their signature-style drinks are delicious but the names are astounding! Who wouldn't be curious to try an "Augustus Gloop", "Piscus Sour," or "Rotating Milk Punch?"
If you need something to soak up the libations then try one of their "Plates." If you've got the munchies, they offer late-night dishes like "Chicky, Chicky, Nug, Nugs", "Late Night Noodz", and "Strawberries & Biscuits."
The entire place has a too cool to be cool uptown funk you up vibe. If you sense that Sonder and Dram is pulling you in and want to go, they do have rules and that is to "Never leave home without a great attitude." So put on your smile and sneak into another place in time at Sonder and Dram, located on 12 Ash Street in Lewiston, Maine.
Find out what the signature drinks are from each state!
What Are the Signature Drinks From Every State?
Here are America's Best Lake Towns!
LOOK: Here are the best lake towns to live in
Many of the included towns jump out at the casual observer as popular summer-rental spots--the Ozarks' Branson, Missouri, or Arizona's Lake Havasu--it might surprise you to dive deeper into some quality-of-life offerings beyond the beach and vacation homes. You'll likely pick up some knowledge from a wide range of Americana: one of the last remaining 1950s-style drive-ins in the Midwest; a Florida town that started as a Civil War veteran retirement area; an island boasting some of the country's top public schools and wealth-earners right in the middle of a lake between Seattle and Bellevue; and even a California town containing much more than Johnny Cash's prison blues.