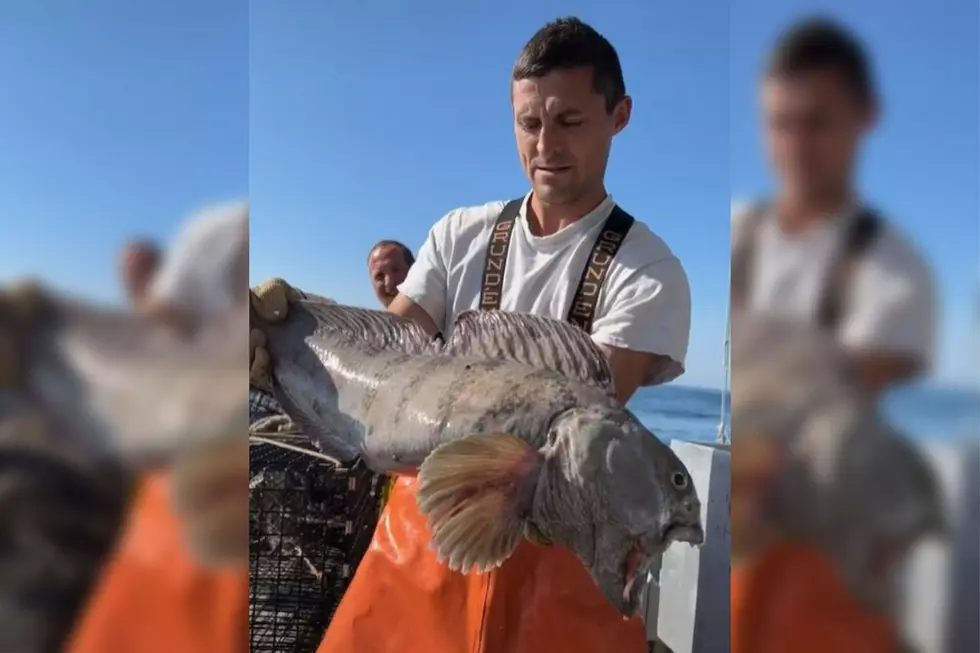 There's Nothing Quite as Ugly & Vicious as This Wolffish Caught in Maine
Jacob__Knowles via TikTok: Canva
An Unwelcome Customer
A popular lobsterman here in Maine shared a video of quite possibly the creepiest fish my eyes have ever seen. Ladies and gentlemen, let me introduce you to the Atlantic Wolffish.
The video was posted by Jacob Knowles, a fifth generation lobsterman here in Maine. Jake posted the video on his TikTok page, and it blew up.
As Jake notes in the video, the vicious creature got stuck in the lobster trap, and completely obliterated everything in it. All that's left are some dead lobster carcasses and, well, the giant wolffish.
Is the Wolffish in Danger?
According to the National Oceanic and Atmospheric Administration, the Atlantic Wolffish is a protected species. The numbers have drastically decreased over the years due to overfishing. Jake mentions their drastic situation, and explains why he will release it back into the Atlantic.
However, Jake first gives the viewers an opportunity to observe the incredible jaw strength of the wolffish. That ugly thing absolutely hammers down on the already dead lobster. Now, imagine if that was a finger?
The Large Size of the Wolffish
According to All Animal Facts, the wolfish can grow up to around 50 lbs, and live for about 20 years. The website adds that the oldest on record lived to be 30 years old. The site also mentions that they rarely interact with humans. However, it will bite a human if it feels threatened.
I'm going to go out on a limb and say the fish in Jake's video felt threatened. I'm pretty sure Jake realized that too, considering the genuine fear he had holding that scary dinosaur. What a video. Thanks for sharing, Jake.
Just another day in Maine, my friends.
4 Places To Get Great Maine Seafood Tourists Don't Know About
Check out these 50 fascinating facts about dogs: