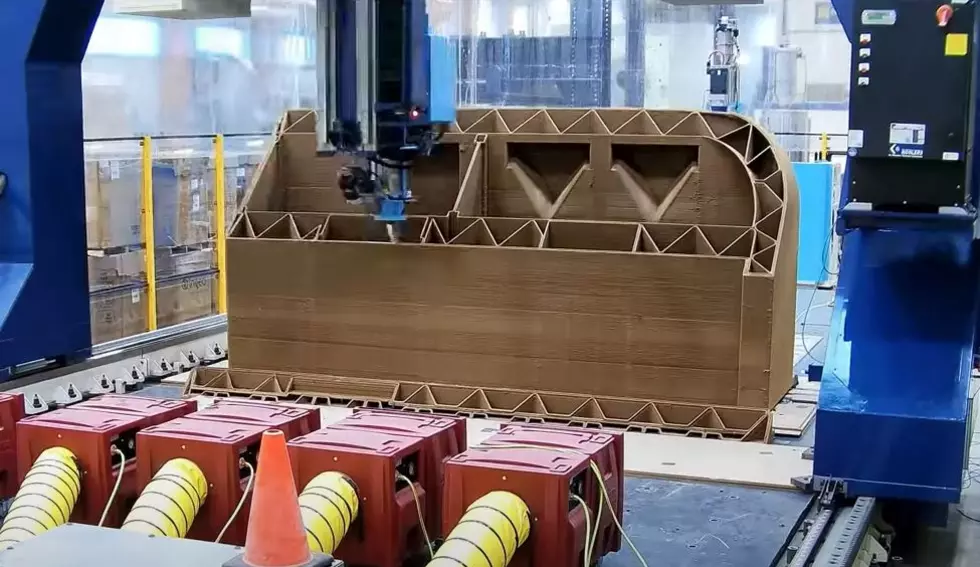 University Of Maine Unveils 3D Printed Tiny Home
Youtube
Two of the most memorable things the last decade has gifted us have been tiny homes (tiny houses) and 3D printers.
For those who are unaware, a tony home is just that, a tiny house.  While they are complete homes with living spaces, bathrooms, kitchens, etc, they have a very small amount of square footage.  The concept is to backpedal from the idea of needing large houses with huge amounts of space.  Instead, the movement encourages people to live a more minimalistic lifestyle.
3D printers are devices that, using a programmed pattern, are capable of printing basic three dimensional objects.  The machine extrudes a polymer, or other liquified chemical compound to create everything from basic spare parts, to tools, to toys, and more.  As they become more advanced, the printers become capable of manufacturing more complex objects.
A few years ago, during a demonstration, a team from the University of Maine showed that they could print an entire boat!  Sure, it was far from being a cruise liner, but it was still a decent sized power boat.
Now, it looks like they are at it again...
According to an article in the KJ, a team at the University of Maine has created a tiny house using a 3D printer.
The article explains that the BioHome3D is the largest printed tiny home in the world.  To create the house, the printer was set to extrude a wood based fiber polymer.  In addition to being sustainable materials, the printer allowed for the home to be built faster and cheaper than if it had been constructed in a traditional way.
Check out video of the home being built:
The hope is that, as the technology is developed, these homes will help combat the housing crisis that many parts of the country, including Maine, are experiencing.
Joseph Titcomb House - 35 Summer St, Kennebunk, Maine
The 8,000 square foot mansion is described as being an in-town retreat. Built in the mid-1850s, it has been restored to what it was like 150 years ago. However, it does have some very modern amenities and a beautiful yard. Get more details
HERE