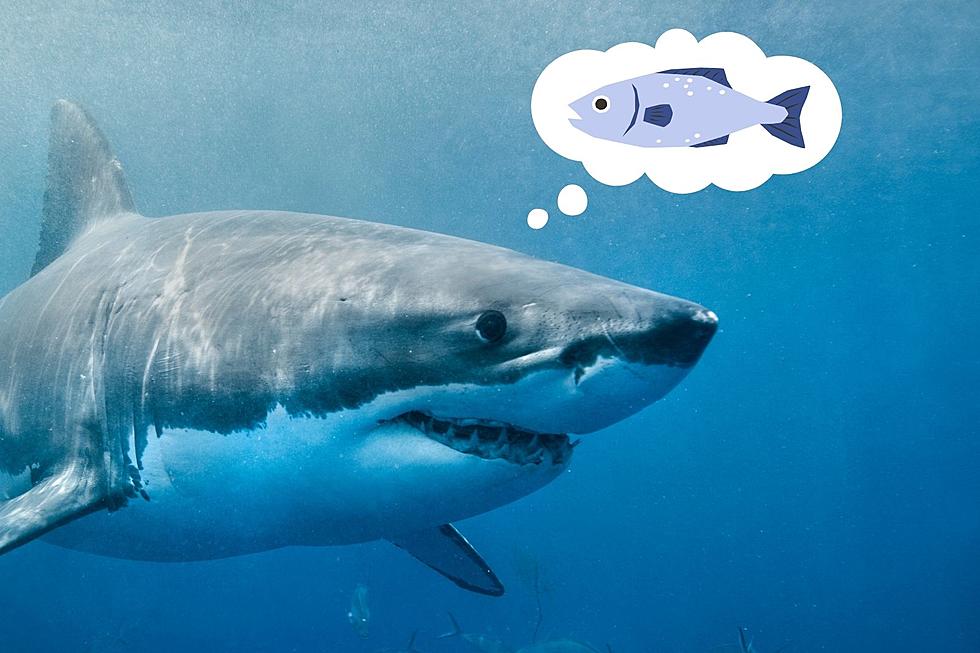 WATCH: Captured New England Shark Chows Down on Fish in Funny Viral Video
Canva
Sometimes you get a little hangry.
Not hungry. Not angry. Hangry. A delightful combination of the two in which you get grouchy or irritable as a result of hunger.
One New England shark seems to have felt just that in a video that went viral on TikTok, gathering over seven million likes at the time of this writing.
Shared by @ryranthe1st, the footage (shown below) shows a shark that's wound up on a boat with a bunch of captured fish. As the fishermen attempt to release it back to sea, the shark can't resist grabbing some takeout, and relentlessly tries to chow down on the fish. It doesn't seem to care whatsoever about returning to its ocean home, despite the men's best efforts to help.
Here's a look at the funny video below:
You just gotta go with the flow sometimes, right? After all, when life gives you lemons...
Thankfully, the shark did end up being tossed back into the water. As for the borderline wrestling match required to do so, the person who shared the video wrote that one of the men involved has a Marine Biology degree, and knows how to properly handle sharks. So, it looks like the story has a happy ending for all involved. Well, except the other fish.
Speaking of the ocean, who's up for some classic New England seafood? Here's a look at some of the best seafood places in New Hampshire, according to locals. Did your favorite places make the list?
The 22 Best Seafood Restaurants in New Hampshire
We reached out to New Hampshire residents on Facebook to ask their favorite seafood joints. These are the ones that came up.
Gallery Credit: Jon Rineman
Most Popular Ski Mountains to Learn How to Ski or Snowboard in Maine, Massachusetts, New Hampshire, and Vermont
These are the best ski mountains to learn how to ski or snowboard in Maine, Massachusetts, New Hampshire, and Vermont.
Gallery Credit: Logan