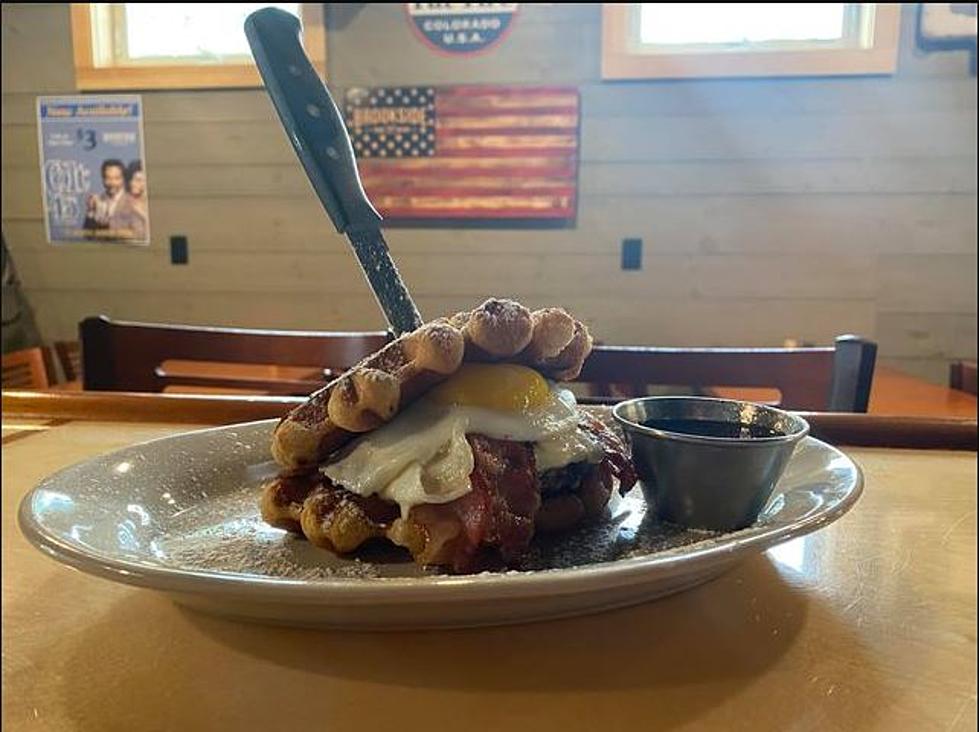 Westbrook Chef Creates Unbelievable Waffle Cheeseburger for 4th of July Brunch
Melissa DeLuc
Next to Corsetti's in Westbrook is Brookside. A neighborhood treasure creating some pretty insane dishes!
Yup, you're seeing that right! That bad boy right there is a waffle cheeseburger that will be on special this Fourth of July Sunday at Brookside Food and Drinks brunch from 10 am to 2 pm.
This 4th of July brunch special will make you sing, 'God Bless America!' Let's break down what this creation includes:
Bacon, sunny side egg, American cheese, and 1/3 pound hamburger stuffed between 2 crispy waffles with a side of Sriracha maple syrup served with home fries.
This thing of beauty is the creation of Brookside's brunch chef, Melissa LeDuc. She loves coming up with some crazy creations. She is the mind behind boozy muffins.
*SIDENOTE: Boozy Muffins may or may not be my stripper name.
Yes...that's a giant muffin with a little kick. Melissa likes to make brunch memorable. Brookside Brunch started over the winter. Melissa has worked for Corsettis on and off over the last 20 years. When the owners said they were opening a bar, she asked if she could run the brunch. These are her creations and her recipes. The business has grown so fast thanks to letting Melissa be Melissa. Plus, Sarah, the bartender has really been the face of the brunch and people love them both!
But you can have the nicest bartender and if the food isn't yummy - people won't be back. Here are some of Melissa's brunch creations!
Lemon mascarpone stuffed French toast, with creamy mascarpone and housemade lemon curd topped with blueberries and whipped cream.
If you are looking for something different and super fun, head to Brookside next to Corsetti's in Westbrook and say hi to Melissa and Sarah!
LOOK: 40 Discontinued & Special Edition Kellogg's Cereals
LOOK: Here are copycat recipes from 20 of the most popular fast food restaurants in America