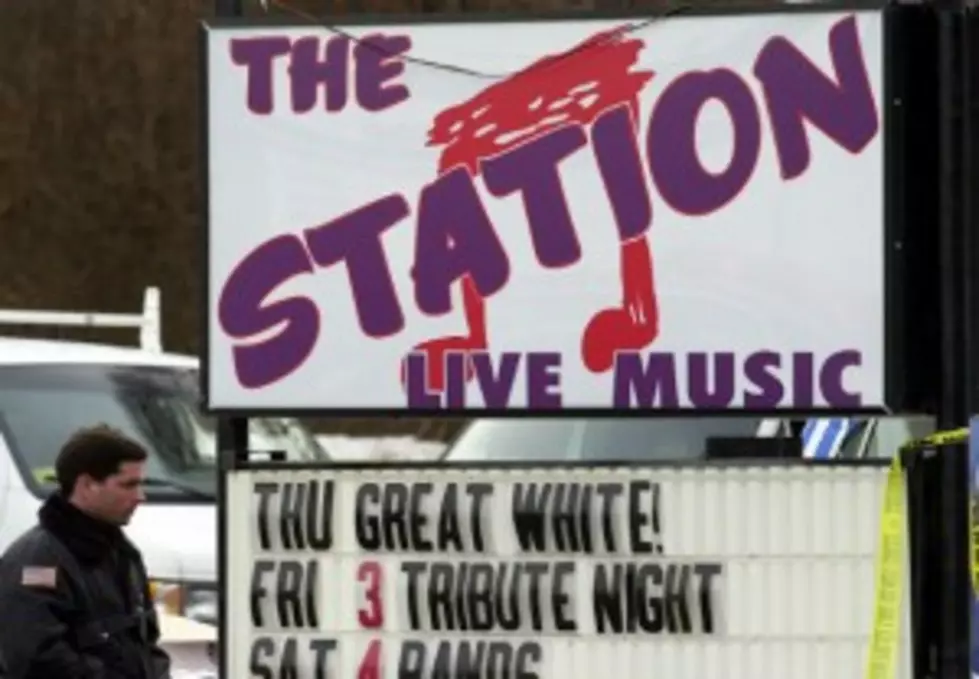 It's Been 10 Years Since The Station Nightclub Fire in West Warwick, R.I.
Douglas McFadd, Getty Images
It was 10 years ago tomorrow that one of the most horrific accidents happened in live music. On February 20 2003, The Station nightclub in West Warwick R.I. was set ablaze, killing 100 people due to pyrotechnics set off by the tour manager of the band Great White, best known for their song "Once Bitten Twice Shy."
I still remember the people from the news video clips trying to get out of the place. There were so many trying to get out of the door at once nobody could move; a very scary sight. Many did make it out, but sadly 100 didn't. Most of those that did make it out were injured physically in one way or another.
This story back in 2003 affected me a lot. First, I think what if I were the one who gave away the tickets for the show? I'm not sure if I could live with myself. I would be devastated. Hard enough knowing a hundred people died and not knowing any of them personally; can't imagine if it happened here and knowing who was there.
Secondly, in my younger days that could have been myself with friends jamming out, banging our heads to the metal as we sucked back our 10th beer or so. The thought of being "out of it" as the fire spread gives me nightmares even while I'm awake sitting here writing this story. The place burned to the ground in minutes, even sober it would have taken quick action to get out in time.
A decade later I think about and pray for the families who lost loved ones and hope they have the strength to get through the 10-year anniversary tomorrow.  Let's not let the anniversary go by without remembering those who sadly died through no fault of their own and remember that safety and rules are paramount in what we do.