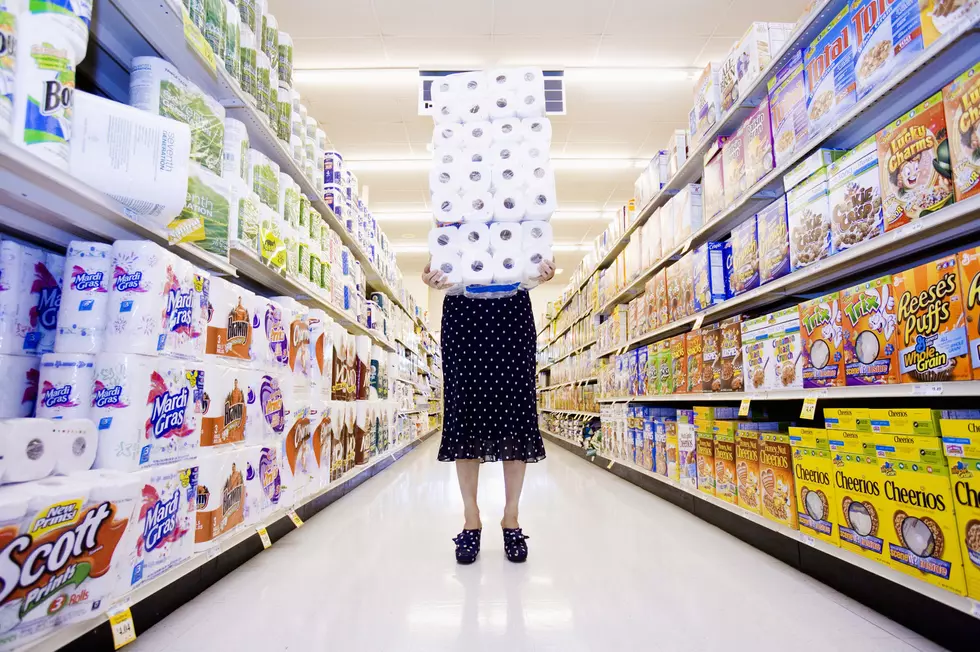 A Mainer's Checklist for Possible Home Isolation
Getty Images
We have established that we will need toilet paper if we wind up having to isolate ourselves because of COVID-19, but what else do we need?
Plan for a two week supply of whatever it is.
Tooth paste, laundry detergent, dish detergent, trash bags, paper towels and hand soap are all important. Walk through your day and pay attention to what you use before you shop. Double check your home inventory to be sure that you really do need to buy more.
Buy some foods that make you happy; like chocolate, a favorite cereal and for me, coffee. Ask everyone in the family what they can't do without. Thank goodness I've stocked up on Girl Scout Cookies.
You can make lots of good meals using rice noodles, pasta or rice as a base.
Pick up canned foods like tomatoes and beans, and frozen veggies and meat for throwing into those dry goods.
Contact lens solution, (that's from my husband, Mark), and extra hearing aid batteries if someone in your house uses them.
Refill any prescription medication and if you can't get it refilled now, use a mail order company to get it.
Make sure that you get plenty of pet food and refill your pets prescriptions too.
Diapers, formula, baby food, baby Tylenol and Ibuprofen, tummy medicine and anything else required for a happy, healthy baby.
Refill your basic first aid kit at home and shop for cold medicine and fever reducers too. I can't get by without my Puffs Plus tissues.
Don't forget the feminine care products if you use them.
Get some activities together for your kids. My 10-year-old is planning to make strawberry rhubarb jam with me if her school closes. She's also researching board games to get and she wants to shop for projects at the art store. Binge watching Netflix is an option, but maybe stock up on some great books as well.
Cancel your non-essential doctor's appointments and avoid places where sick people go. Regular check-ups and elective surgeries should wait. Ask your doctor if you can put off a follow-up appointment if you are stable.
Appoint a friend, co-worker or family member to be your contact person that you can call if you do get sick.
Check in on elderly neighbors by phone and offer to be their emergency contact in case they need help, food or medicines.
Make meals now and freeze them. You won't have to worry about getting fresh meats and veggies for chilis and casseroles.
Don't overstock and hoard products or food.
What did I forget? Comment on our Fan Page.