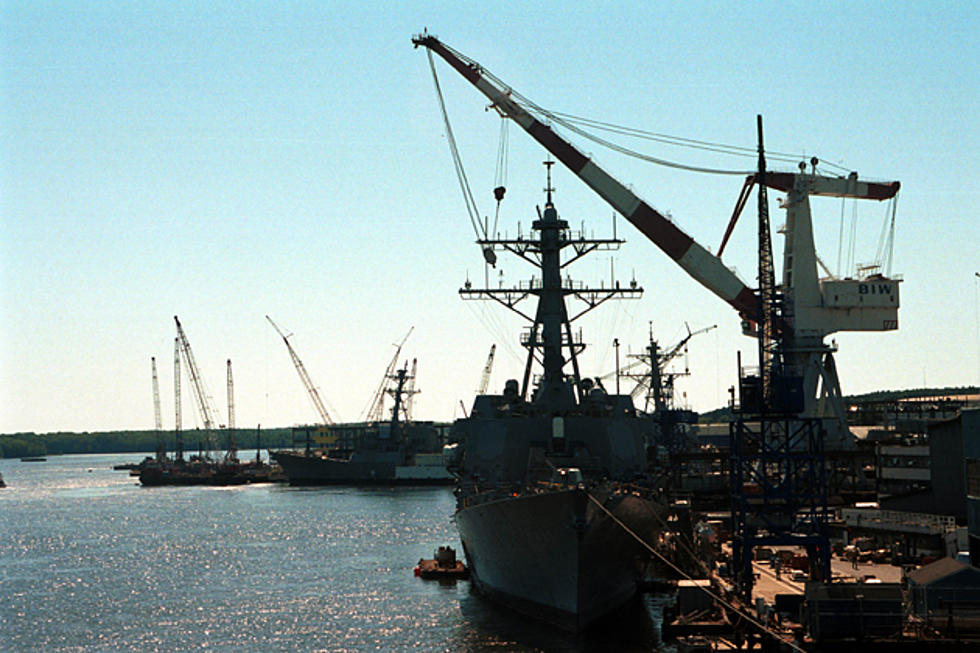 BIW Employee Tests Positive for COVID-19
Darren McCollester, Getty Images
According to General Dynamics, parent company of BIW, the worker was last working in the main yard on March 13th.
The company is notifying all employees who may have had contact with the infected individual and those employees will be under observation for 14 days from their last contact.
Just days ago, 17 Maine lawmakers urged the Trump administration to extend the shipbuilding deadlines siting that it is no longer safe for employees to be working in those conditions.
BIW says it has told employees that if they are exhibiting any symptoms of COVID-19 to not report to work.
Enter your number to get our free mobile app