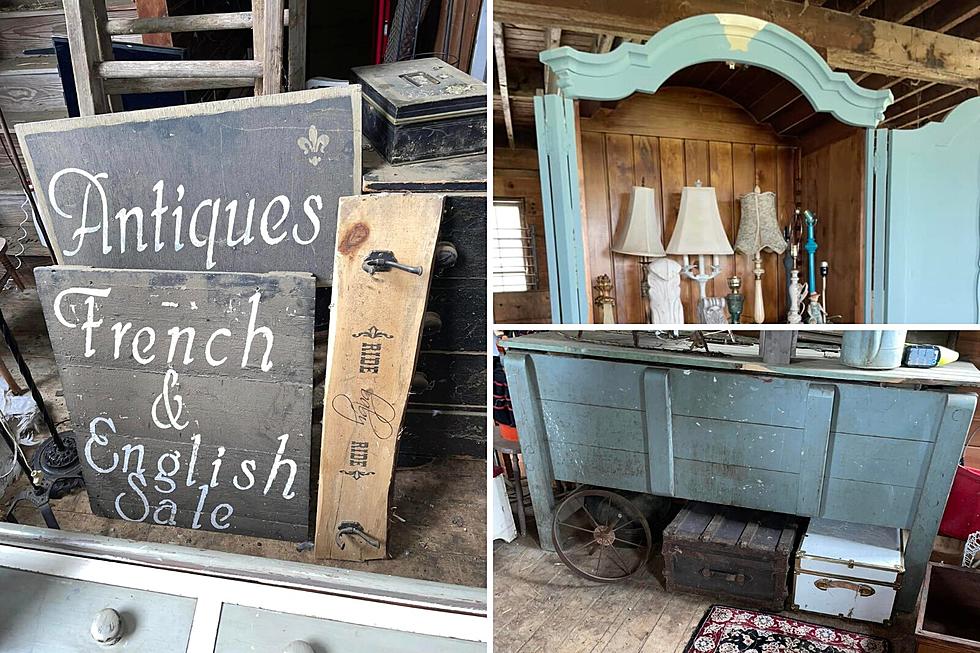 This Central Maine Estate Sale is an Antique Lover's Dream
The Clean Estate via Facebook
When I was younger, my parents would travel all around Maine every couple of months to search for antiques. My brother, sister and I would load up in the van and we'd have mini picnics while mom and dad we're on a hunt for treasure. These journeys were filled with excitement.
It was clear that my mom and dad were on a quest for treasure, and their passion for antiques started to rub off on me at a young age.
They can add a special type of history to your home. I feel like antique lovers are just storytellers, and they love to uncover things that have a story and bring them back to life.
The Clean Estate, located right here in Central Maine is a company where your antique dreams can come true!
Tom and Debbi Murphy are the driving force behind The Clean Estate. They are prominent business owners and community leaders in the Lewiston/Auburn area. Not only are they highly respected in their roles, but they are also great friends!
This weekend there featuring an estate sale in Auburn and when I took a peak at the photos, I knew I had to share it with you all.
Some of these pieces look like you could bring them to the Antique Road Show on PBS and get lucky.
According to their post, the family is still currently living in the home so be mindful and do not arrive until 9:00am. Below are the details from their post!
"Huge estate sale at 177 in Youngs a Corner Road in Auburn this Friday and Saturday with a rain date for Saturday on Monday times will be 9 AM to 5 PM. No early birds the entire farmhouse and barn will be liquidated tons of furniture horses, horse equipment, antiques everything must go!" The Clean Estate
It's an opportunity to discover remarkable furniture and treasures and bring them into your own home. I love antiquing because I infuse my space with history, charm, and a touch of nostalgia.
So, prepare for a memorable experience at The Clean Estate's sale in Auburn or follow them and attend even more of their sales! Let the magic of antiques captivate you as it has with me!
Field to Fork: The Best Farm-to-Table Restaurants in New Hampshire
What To Expect When Visiting This Maine Rage Room
Have you ever needed to release your inner madness without seeing a therapist or heavily drinking? Then The Rage Room is a must-visit for you!