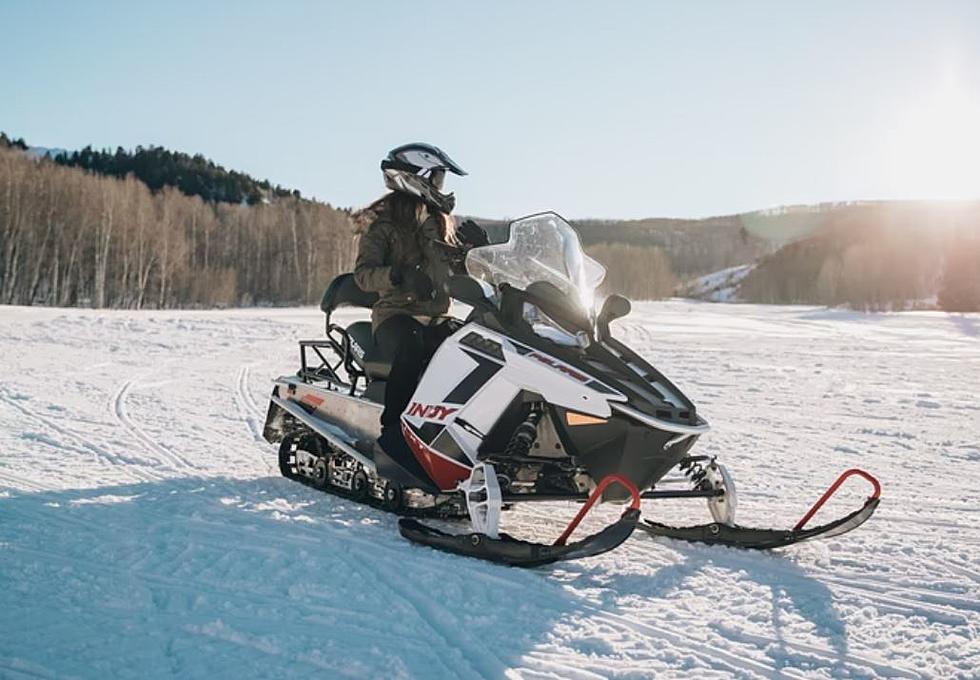 Experience Maine In A Whole New Way On A Snowmobile Adventure
Spencer Davis / Unsplash
If you've lived in Maine for very long, there is a good chance you have met at least one person who is an avid snowmobiler.  They can't wait for those flakes to fall so they can get on their snow machine and RIDE!  Those dedicated riders spend every weekend ripping down the hundreds of miles of the ITS.
You've always wanted to give snowmobiling a try, but you really don't want to shell out the cash for a hobby that you may not love.  When you add up the cost of the snowmobile, trailer, apparel, and everything else needed to safely enjoy the activity, it can get really expensive really quickly.
Why not try snowmobiling by taking a a snowmobile adventure through 201 Powersports in Bingham?
With an experienced guide leading the way, you'll tackle the trails of western Maine.  These adventures are great for people who love to zoom down the trail and also those who are looking for a unique way to see the wilderness of the Pine Tree State.
201 Powersports offers multiple options - half day and all day adventures in Bingham, Jackman, and The Forks.
Here's what the website says about the all day adventure:
Certainly our most popular trip! Have the opportunity to see a wide variety of landscape, while stopping at one of our favorite trail side establishments for lunch. Depending on the group and riding experience, folks can look forward to riding as little as 90mi and as many as 160mi. Make sure to bring camera and sense of adventure!
The prices are really reasonable.  Just a few hundred dollars for an all day adventure.
Get all the details about booking HERE
You Could Own An Entire Central Maine Village