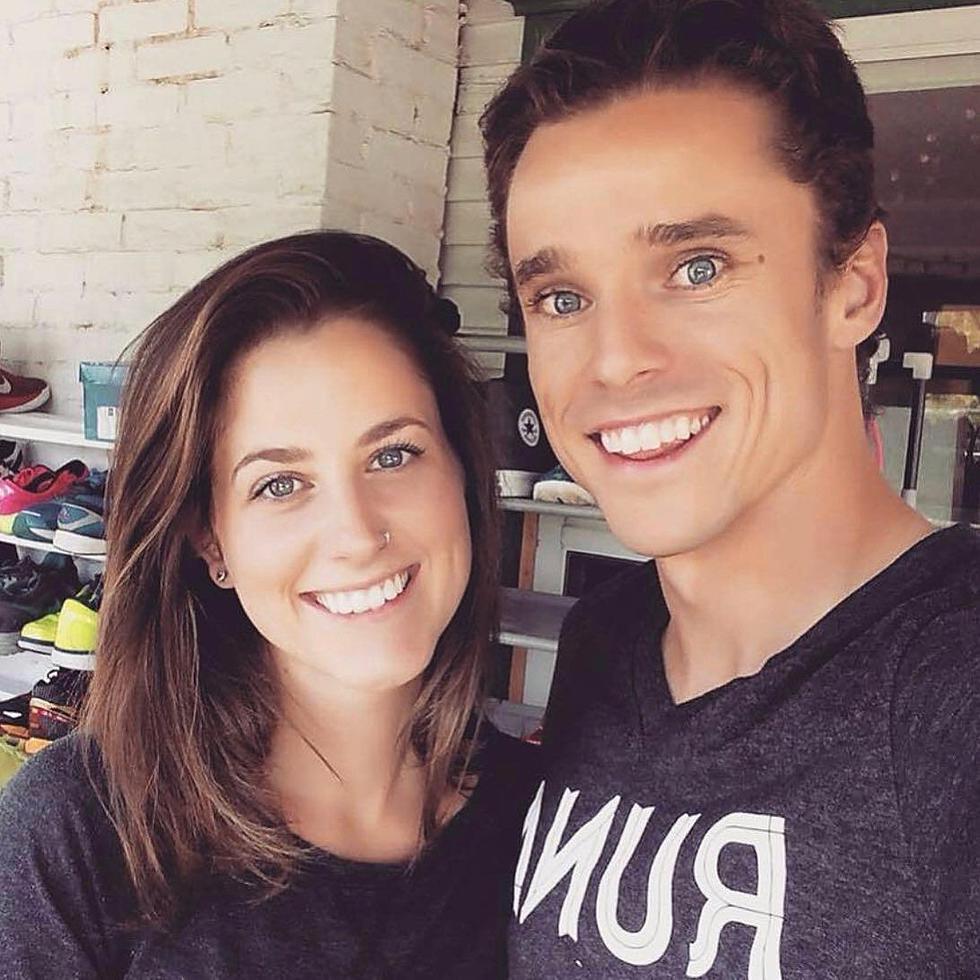 Maine Couple Saving the Planet & Helping the Community all While Reselling Shoes
Rnzy via Facebook
There are so many different ways to make money but are you also helping the planet and your fellow woman/man? Lindsay and Ryan Esbjerg of Portland, Maine, are officially my hero's because they are doing just that.
They started Rnzy, and according to them, it's a personal concierge service for "life's things" and currently they are focused on footwear. Whatever you are looking for, they can probably find, restore, and deliver straight to you. They resell second-hand goods and have been extremely successful in this venture.
When they started to take a crack at reselling, they began with items in their house and gave themselves a month to try this business out, and if they didn't find it profitable, they would find other jobs.
Within that first month, they were able to pay all of their bills, and haven't looked back since. They now have bought a house, paid off both of their cars, have investment funds, and have a beautiful newborn who has a savings account.
I'd say it worked, wouldn't you? It has been 5 years and they have been providing for themselves by flipping shoes!
If you don't understand what thrifting or reselling is, it's very simple. They visit different thrift stores all over New England, source shoes that are in great condition, bring them home, hand clean them, post photos on different Marketplaces online and when they are posted to sell, they package the shoes up in USPS boxes and ship them directly to the buyer!
---
They then, rinse and repeat over and over. This business is not only profitable it's helpful to community members. Because they are giving business to local thrift stores, at the same time, they are investing in the programs in which places like Goodwill provide to help local community members.
They also feel the need to share their success with everyone around them. They aren't hiding their secret or "special sauce." They use social platforms like Facebook and even have a Youtube channel to spread the word on their business and what they are doing!
"The one thing that separates us from the majority is we thoroughly believe since day one, that their is enough inventory to go around, We tell people what we're doing and how we do it, so they can go out and do it themselves."

Ryan Esbjerg, Owner Rnzy
Now, how are these two helping the planet? Well, I am glad you asked and I will tell you right now.
By going to thrift shops like Goodwill and purchasing items in bulk to restore and resell, they are immediately decreasing the amount of "trash" that is put in our local landfills which is lightening mother natures load.
So between, helping to save the planet, investing in our community as well as providing really kick ass shoes for patrons, I'd say these two are winning at life right now.
Check out their Facebook and Youtube Channel right here!
Below is a gallery of Ryan and Lindsay!
Maine Couple Saving the Planet & Helping the Community all While Reselling Shoes
A Portland Maine couple have found a way to lighten the landfills and help our community simple by restoring and reselling shoes from local thrift shops!
$8.5 Million Camden, Maine Home Wows With Architecture and Views
$8.5 Million Camden, Maine Home Wows With Architecture and Views