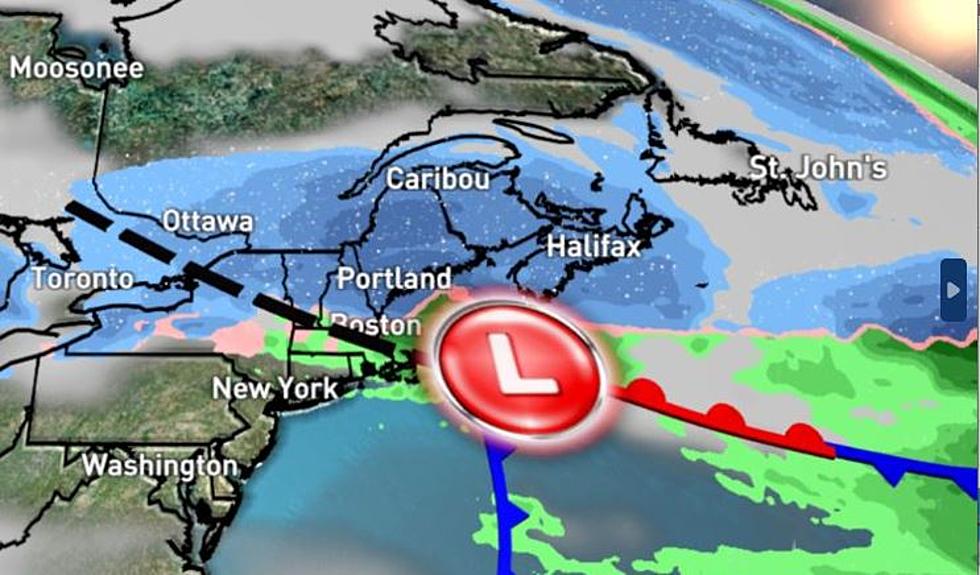 How Much Snow Will Central Maine Get Thursday And Friday?
WGME
Hopefully you enjoyed the recent reprieve from the cold and snowy weather in Central Maine. We have been blessed with warmer than usual weather and drier conditions over the last couple of weeks. However, as we all assumed would eventually happen, all of that is about to change.
Get ready for a bit of a 1-2 punch for the Pine Tree State over the next couple of days. According to WGME Meteorologist, Christian Bridges, a winter storm warning is in effect now through 7 pm Thursday evening.
Snow will move into the area Wednesday evening, but will continue through early Friday morning, Bridges says. As far as impacts to your morning and afternoon commutes go, it looks like Thursday morning will be the worst of it. Expect some delays with your travel on Thursday morning. Fortunately, we won't have to deal with school closures because it's February vacation for most Maine students.
As the snow tapers off overnight on Friday, much cooler air moves in for the first part of the weekend. Bridges says that wind-chill values will plummet into the negatives. By early Saturday morning, the real-feel temperature in Augusta, Maine will barrel to under 10 below zero. Rangeley will be at a whopping -30 with the wind-chill factor.
As far as snow totals for the multi-day event go, it looks like our area here in Central Maine is likely to see a foot, or just under. With this particular system, the further north you go in the state, the less snow you're likely to encounter. It looks like Central and Southern Maine will be picking up the brunt of the snow accumulation with this one.
We can't be super-shocked that we're getting more snow, can we? I mean, it's only mid February. It's likely that will see way more snow in March, too. Sorry about that.
Stay safe out there!
Do You Remember These 8 Crazy Maine Weather Events?
The Top Maine Stories And Events Of 2022
Here are some of the biggest stories of 2022.