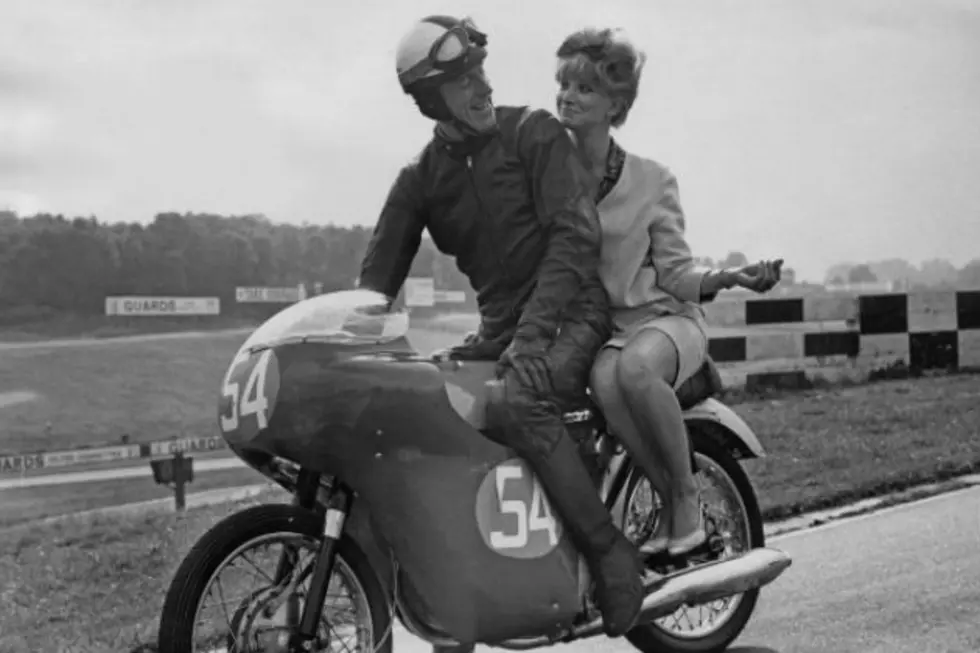 In Indonesian City, Women Who Ride Motorcycles with Men MUST Ride Side-Saddle
Keystone/Getty Images
In the Indonesian city of Lhokseumawe (good luck saying THAT!), a new regulation bans women from straddling a motorcycle behind a man.  Why? Because straddling the bike seat violates Islamic values.
Women in the city, which is in the province of Aceh (the only Indonesian province that follows Sharia law) will only be allowed to ride side-saddle because, "when a woman straddles she looks like a man but when she's side-saddle, she looks like a woman," according to a government official.
The penalty for not adhering to the regulation is not known but, if the regulation becomes law after government scrutiny, a violation will come with sanctions.
I'm thinking stoning or caining but I may be wrong. This may be a bigger violation which could require a lifetime of hard labor or life in prison. Some of the punishments in this part of the world don't seem to fit the crime. But what do I know, I'm just a dumb American....a mere infidel.