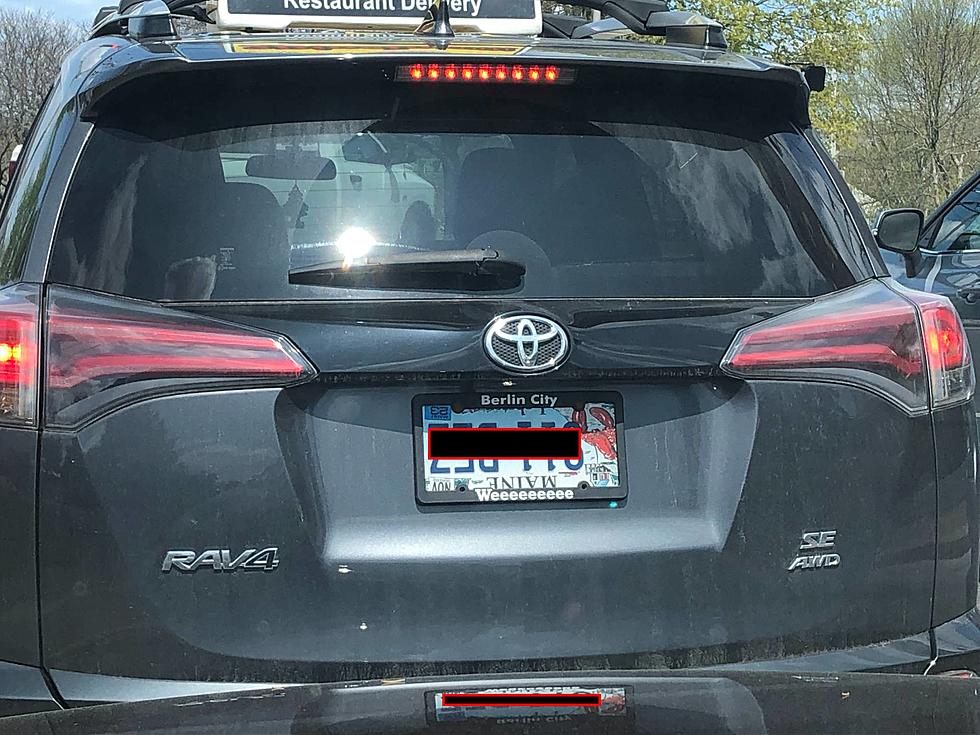 Is This Car in Portland With an Upside Down License Plate Illegal?
TownsquareMedia
I have seen a lot of things, but I have never in my life seen this.
I've never even thought of putting my license plate upside down. Of course, I'm not a rebel either. Or that creative. But my first thought was, is that even legal?
When you Google, 'Is it illegal to have your license plate upside down?' there is no clear answer. There are Reddit threads from all over, and case-by-case instances where someone went to court. One case was a motorcyclist in New Jersey who put his plate upside down because he 'wanted to be different.' Fox29 reported,
The county judge, though, found that lawmakers did not intend for drivers to mount their license plates upside down because it would impact law enforcement's ability to protect the public on roadways.
There is nothing on the books that says you can't mount it upside down, but if this food delivery car ever gets pulled over, I think he's gonna lose the fight. The things you can't do to your license plate are cover any of the numbers or letters. That's clear. But turning it upside down definitely makes it hard to read. What's the rule for Maine?
Title 29-A: MOTOR VEHICLES AND TRAFFIC - Chapter 5: VEHICLE REGISTRATION -Subchapter 1: REGISTRATION - Article 3: REGISTRATION PLATES
Proper display.  

Registration plates must always be properly displayed.
Plainly visible and legible.  Registration plates, including the numbers, letters, and words, must always be plainly visible and legible.
Nothing about upside down, but I sure wouldn't mess around. Have you ever seen this before?
No Chickadee? 30 Things Mainers Would Put on a Maine License Plate Instead
If you could create a new Maine license plate, here's a list of crazy things you would you put on it.