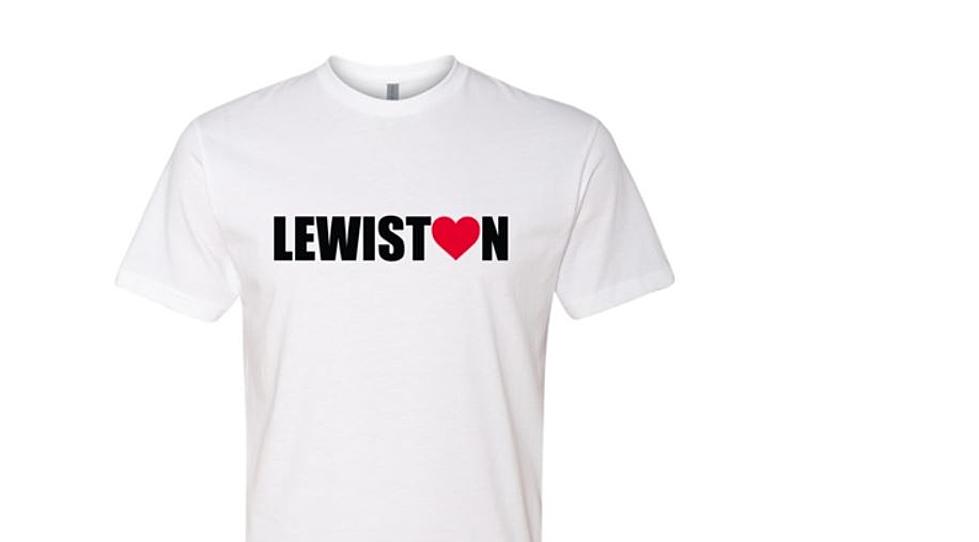 Help the Victims of the Lewiston, Maine, Mass Shooting and Wear Your Support
Stand with Lewiston
Let's paint Maine in a sea of support.
Thanks to Victor Rios and Expose Design, we thought that people might want to show support for the victims of the mass shooting that occurred on October 25 in Lewiston, Maine.
Proceeds from every T-shirt sold support the Lewiston-Auburn Area Response Fund, a charity started because of the tragic and senseless act.
This fund was started by Tom Caron, a Lewiston native who wanted to help. He said:
There are no words to express the grief, terror, and sadness that grip all of Maine today, not least our friends, colleagues, and neighbors in the Lewiston-Auburn area.

We grieve with the residents of Lewiston, and I want you to know that we are already hard at work to support recovery efforts for this wonderful community that will need our expertise, networks, and resources during the long road ahead. We will respond to this tragedy with direction from the affected community, including Maine Community Foundation's Androscoggin County Committee and other community partners.

MaineCF has created the Lewiston-Auburn Area Response Fund to address current and emerging needs associated with this tragedy. With MaineCF as a conduit, 100% of every dollar donated will be allocated to people impacted and the organizations that will help guide Lewiston-Auburn through the process of healing.
You may see other things supporting Lewiston for sale, but they probably aren't for charity. So be careful where you spend your hard-earned money.
This shirt is on sale now until midnight on Monday, November 13. Once it closes, it will not be for sale.
We want to try and help victims immediately. We want to help survivors immediately. We want to help Maine...immediately.
Wear it with great pride that no mass shooter can take away.
**T-shirts purchased will be shipped once the sale closes on midnight, November 13, 2023. Townsquare Media and Expose Design do not profit from this project. All proceeds (once the cost of the shirt is covered) go directly to the LAARF**
Thank you!
Shooting in Lewiston 10/25/23
Gallery Credit: Dan Alexander