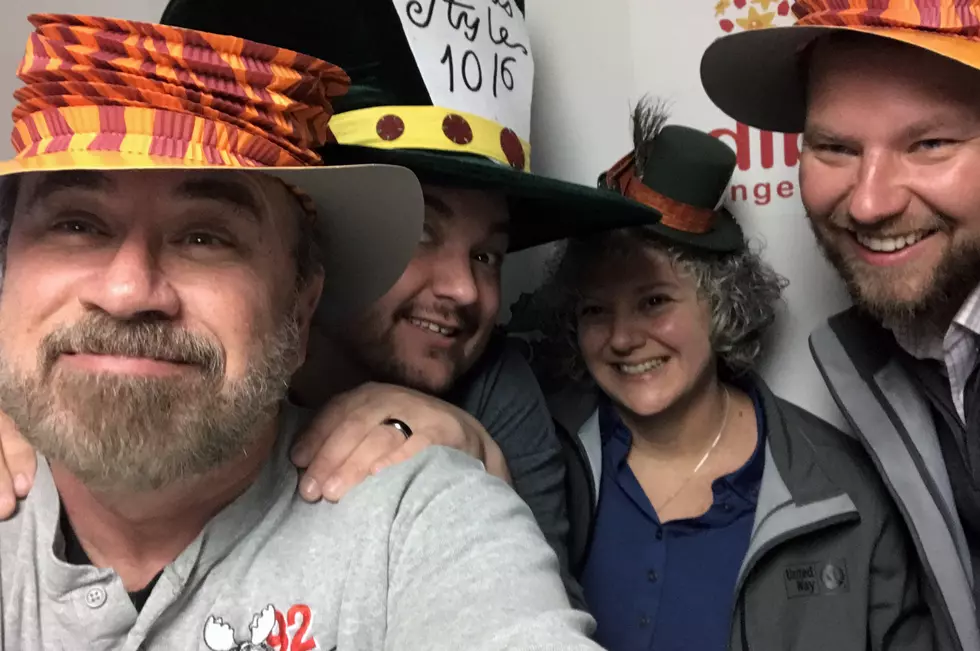 United Way of Mid-Maine, 'Mad Hatter Gala + Auction,' Dec. 14
Mac Dickson, Matt James, Elizabeth Barron, Christian Savage
Join, our very own Matt James, as your auctioneer, at T & B's Outback Tavern, Waterville.
Elizabeth Barron and Christian Savage from the United Way of Mid-Maine, joined us on the Moose Morning Show to talk about this great event. Check out the interview, above.
Dressing in theme is highly encouraged but a funky hat will do... and they will even provide one for you, if you want.
Tickets are: $50 per person or $360 per table of 8 guests. Tickets also available by calling 207-873-0686.
All proceeds to benefit the United Way of Mid-Maine's funded programs and initiatives.